Scroll down to learn about how our Branch raises funds for scholarships and to become a sponsor.


GET A 2021-2022 SPONSORSHIP PACKET
Dollars For Scholars Events
Free admission but $10 for Dollars for Scholars.  The $10 for DFS will be collected when you join the group. The AAUW group will be in the upper right area near the concession stand and restrooms.  Look for an AAUW/BC sign.  Doors open at 6 p.m., concert at 6:30.  Bring a lawn chair, beverage, optional snacks & bowls/paper plates to share.  Volunteers are needed to bring a low, folding table for snacks.  Reservations to Roz Marx, rozsie3@gmail.com or you may just show up!
ST. LOUIS AQUARIUM – Tour the St. Louis Aquarium Thursday, August 12   
201 S 18th St, St. Louis, MO 63103
Carpool from Trinity Church at 9:15 a.m. or meet at the St. Louis Aquarium at 10 a.m.  Cost: $30 for seniors.  Website is https://www.stlouisaquarium.com/plan-your-visit .

This event is currently closed, with a waiting list.

The fee includes admission to the aquarium, a visual train ride, and $10 donation Dollars for Scholars. There is a 20 person limit, so sign up early and wear your walking shoes.  
If you think the literal and proverbial train left St. Louis Union Station years ago, your mind may be changed by several thousand fish, a few otters and two blue lobsters. In the aquarium, you will be whisked away on a visual train ride; interact with marine animals in the six galleries; and at every station, learn from the knowledgeable guides as you enjoy the underwater worlds of the Mississippi and Missouri Rivers and the deepest parts of the ocean.
Lunch will be on your own at the Union Station Soda Fountain, where the menu features the countertop classics you know and love with over-the-top twists. Be sure to save room for a creamy ice cream dessert−maybe a banana split. Parking is free with a coupon from the Soda Fountain.
This tour will not include riding the St. Louis Wheel, which has an additional charge. People interested in adding the Wheel must make their own arrangements for after lunch and carpool with those who also want to ride.
If you sign up for this Dollars for Scholars outing, be reminded that we will continue to follow St. Louis County and City health requirements. Make checks payable to AAUW Ballwin-Chesterfield and register with Pat Shores at  her email by July 26.   If you sign up for this event, it is also assumed that you are fully vaccinated for COVID-19. 
Sponsors:  Marian Bauer and Pat Shores 
---
Other DFS Activities
 $$$  Like what you see?  Please contribute to DFS  $$$
Each week, new opportunities for Virtual Events are announced in the Friday Note sent to each member.  

These events are free,

but contributions are gratefully accepted

.  Mail donations to Pat Shores.  

Remember, Dollars for Scholars Events help fun

d our branch's scholarship program.

 
VIRTUAL PROGRAM WITH ST. LOUIS COUNTY LIBRARY  THURSDAY, AUGUST 5, 2 p.m.  The National Park Service's Park Ranger Nick Sacco examines the origins of Missouri's statehood and examines the fierce debates it provokes over slavery's future in the United States.  Adults.  Registration required.  Participants will receive Zoom information via email immediately after registering.   https://www.slcl.org/content/virtual-program-revisiting-missouri-compromise-200-years-later
NOW THAT PEACHES ARE IN SEASON, HERE'S WHAT THEY CAN DO FOR YOUR HEALTH  The best fresh peaches are not around all year, but when they are, it's good to know they're so good for you!  https://www.webmd.com/diet/ss/slideshow-peaches-health-benefits?ecd=wnl_spr_071721&ctr=wnl-spr-071721_lead_cta&mb=DP14uC6roSFtt2I%2FrmG2JNlEjeFMN2piCalYlmKQWWU%3D
WHAT DOES YOUR FACE SAY ABOUT YOUR HEALTH?   You are familiar with the face that you see in the mirror, but what can its appearance tell you about your health?  https://www.webmd.com/skin-problems-and-treatments/ss/slideshow-face-your-health?ecd=wnl_spr_071621&ctr=wnl-spr-071621_lead_cta&mb=DP14uC6roSFtt2I%2FrmG2JNlEjeFMN2piCalYlmKQWWU%3D
MOM THREW OUT MY BASEBALL CARDS!   What is junk to some may be treasure to others.  Here's information about some collectibles and valuables that might be hiding in your closets.   https://www.aarp.org/money/budgeting-saving/info-2020/trending-collectible-categories.html?cmp=EMC-DSO-NLC-RSS-SAPLA–CTRL-070221-P1-5599692&ET_CID=5599692&ET_RID=15824292&encparam=m88sR0Gz%2fYsp25nCQzxW9ZWr9AE6%2b7ec9%2fMCKo%2fLEf4%3d 
 IF YOU CAN'T VISIT NEW YORK OR ARE CLAUSTROPHOBIC, THIS IS THE TOUR FOR YOU!   Take a virtual tour of the Statue of Liberty.  Such ingenuity by the designer and patience by the builders!  https://www.wimp.com/whats-inside-the-statue-of-liberty/ 
 A COMIC RELIEF SPECIAL FOR BRITAIN'S RED NOSE DAY   David Tennant and Michael Sheen star as Elizabethan playwrights Shakespeare and Marlowe alongside Sir Lenny Henry in this special staged sketch to raise money for charity. https://www.blogtorwho.com/video-david-tennant-and-michael-sheens-staged-comic-relief-special-ft-sir-lenny-henry-red-nose-day-2021/
THANK GOODNESS FOR AIR CONDITIONING   You may very well remember some of these episodes of extreme heat.  If you grew up without air conditioning, there are others that you may remember as well!  https://www.aarp.org/politics-society/history/info-2021/costliest-heat-waves.html?cmp=EMC-DSO-NLC-RSS—CTRL-062921-P1-5591739&ET_CID=5591739&ET_RID=15824292&encparam=m88sR0Gz%2fYsp25nCQzxW9ZWr9AE6%2b7ec9%2fMCKo%2fLEf4%3d 
HOW TO COOL DOWN WHEN YOU'RE ALWAYS HOT   Here are some helpful tips if your mantra seems to be, "Is it hot in here, or is it just me?"   https://www.webmd.com/a-to-z-guides/ss/slideshow-cool-down-when-hot?ecd=wnl_spr_070221&ctr=wnl-spr-070221_lead_cta&mb=DP14uC6roSFtt2I%2FrmG2JNlEjeFMN2piCalYlmKQWWU%3D 
Our Branch's Original Fundraising Idea
DFS events raise funds for scholarships, give members opportunities to meet in small groups for worthwhile experiences, and introduce AAUW to non-members.
Proceeds from DFS events support scholarships for local nontraditional women students.
---
We are celebrating  the 28th year of  "Dollars for Scholars." In the summer of 1993, our branch, then approximately 85 members strong, was considering new ways to raise scholarship money. "Dollars for Scholars" was the brainstorm of member Barb Smoltz. The goals were to raise money  for scholarships, give members an opportunity to interact in small group settings,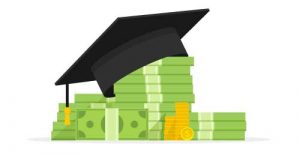 provide new experiences for members, and to introduce AAUW to non-members.
Although some were concerned that we would not be able to think of enough activities, it was decided to give the program a try. Twenty-seven years and countless varied activities later, a membership that today numbers around 250 is still brimming with ideas, and our goals have remained constant. Each time members sponsor or participate in an activity,  they are saying YES to education and educational equity for women and girls.
ALL EVENTS ARE OPEN TO GUESTS.  EMAIL  Susie Teicher  and Janet Sloey ,  the   2020 – 2021 Dollars for Scholars Chairs
It is very easy to sponsor an event!  We are planning ahead for when we can safely gather once again.
Look at some of the trips from past years for ideas, such as special exhibits at the St. Louis Art Museum, visits to historic homes, or a trip to the Churchill Museum in Fulton. Trips can be repeated.
Remember that spouses and friends are welcome to join in DFS events.
We always need new people to sponsor events. Team up with a friend or two to sponsor an event.
---
 Mission Statement:  AAUW Advances Gender Equity for Women and Girls through  Research, Education, and Advocacy.