Our Branch's Original Fundraising Idea
DFS events raise funds for scholarships, give members opportunities to meet in small groups for worthwhile experiences, and introduce AAUW to non-members.
Proceeds from DFS events support scholarships for local nontraditional women students.
---
We are celebrating  the 28th year of  "Dollars for Scholars." In the summer of 1993, our branch, then approximately 85 members strong, was considering new ways to raise scholarship money. "Dollars for Scholars" was the brainstorm of member Barb Smoltz. The goals were to raise money  for scholarships, give members an opportunity to interact in small group settings,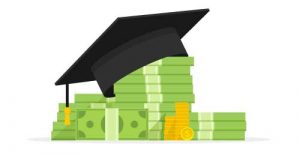 provide new experiences for members, and to introduce AAUW to non-members.
Although some were concerned that we would not be able to think of enough activities, it was decided to give the program a try. Twenty-seven years and countless varied activities later, a membership that today numbers around 250 is still brimming with ideas, and our goals have remained constant. Each time members sponsor or participate in an activity,  they are saying YES to education and educational equity for women and girls.
ALL EVENTS ARE OPEN TO GUESTS.  EMAIL  Susie Teicher  and Janet Sloey ,  the   2020 – 2021 Dollars for Scholars Chairs
It is very easy to sponsor an event!
Look at some of the trips from past years for ideas, such as special exhibits at the St. Louis Art Museum, visits to historic homes, or a trip to the Churchill Museum in Fulton. Trips can be repeated.
Remember that spouses and friends are welcome to join in DFS events.
We always need new people to sponsor events. Team up with a friend or two to sponsor an event.
---
Virtual Dollars For Scholars Events
no gatherings in the days of COVID, but opportunities for learning nevertheless!
Learning, Entertainment and Adventure for a good cause!
WATCH THE SKIES—NO COMPUTER NEEDED!     Lift Up St. Louis – Sept. 17-20 
The Great Forest Park Balloon Race has been canceled this year, but colorful balloons will still soar over St. Louis.  Each day between 6-8 a.m. and 4-6 p.m., watch the skies for a series of hot-air balloon flights paying tribute to essential workers, educators, healthcare professionals, and people standing up for change.  For more information, you can check the Lift Up St. Louis website https://www.liftupstl.com/  
 TWILIGHT TUESDAY VIRTUAL CONCERTS AT THE MISSOURI HISTORY MUSEUM                            RolandJohnson and the Stax Tribute Band – September 22 , 6-8 p.m.
The music that came out of Memphis reflected a generation that had been forever changed by the civil unrest of the late 1960s and 1970s. Hear the rhythms of Otis Redding, Isaac Hayes, the Staple Singers, Rufus Thomas, the Bar-Kays, Albert King, Johnnie Taylor, and more. You may want to dance.  Go ahead! 
https://westnewsmagazine.com/events/twilight-tuesday-virtual-concerts-at-the-missouri-history-museum 
DÖSTÄDNING—SWEDISH "DEATH CLEANING" TO HELP YOU TACKLE YOUR CLUTTER 
This is not as solemn as the title might suggest.   This article offers tips on how to make your possessions much less an obstacle for you and your family.

https://www.bhg.com/decorating/storage/organization-basics/swedish-death-cleaning-tips/ 
AS ALWAYS, STAY HOME, STAY SAFE, AND STAY CONNECTED. 
Please check your emails regularly for other changes and/or cancellations. 
 Mission Statement:  AAUW Advances Gender Equity for Women and Girls through  Research, Education, and Advocacy.     
…
[Message clipped]  View entire message