Scroll down to learn about how our Branch raises funds for scholarships and to become a sponsor.


GET A 2021-2022 SPONSORSHIP PACKET
It's very easy to sponsor an event!  See ideas at below or *EMAIL Nancy Pierson and Janet Sloey, the 2020 – 2021 Dollars for Scholars Chairs
*listed in your directory
---
USED BOOK SALE RESUMES AT IN-PERSON BRANCH MEETINGS – 
The October 14 branch meeting Used Book Sale was a great success.  You filled the table and bought the books (nearly $100 collected and the sale of the remainders to Half Price Books will add to that amount)!  The book sale will continue at the November branch meeting.
Please limit your donations to 10 items.  We plan to hold the book sale at most branch meetings this year, so you will have multiple chances to donate your books – and to purchase new ones!
Donate current books in good condition (published in the last 5 years) and hardback and oversized paperbacks to garner the most money. We know there may be exceptions (for example, tried and true classics), but, in general, please use the 5-year guideline. Do not donate textbooks. 
We will accept books (both children and adults), DVD's, and puzzles.
The book sale will be held only if we have an in-person meeting.  Questions? Contact Mary Kay Wolfe (mkwolfe@hotmail.com).
---
DOLLARS FOR SCHOLARS INVITES YOU TO CONSIDER A NEW OPPORTUNITY:  
Impromptu Picnic in the Park
This activity involves inviting members, and prospective members, to join you at one of our area's many parks to have lunch, socialize, hike, and/or just enjoy nature.  We hope you will also donate to Dollars for Scholars after your outing.  Write "Parks" on your check's memo line and mail it to Pat Shores.  Send us a picture of your group event!  See a listing of area parks below. Impromtu Picnic in the Park_ County Parks
---
The AAUW Honor Roll   The AAUW Honor Roll allows members to celebrate the people in their lives with DFS contributions.  You may honor someone's birthday, academic or athletic goal, their personal milestone, a promotion, or other noteworthy occasions.  Please write Honor Roll on your check memo line.  DFS chairs will mail an acknowledgement postcard to the honoree.  The names of those honored, along with the occasion, will be listed in the next issue of Branching Out.  Donors should also send an email to Nancy Pierson with the name and address of the person being honored.  If you choose to donate in memory of a loved one, please send Nancy the name and address to whom you want an acknowledgement sent.
---
Upcoming Dollars For Scholars Events

ST. LOUIS HISTORY MUSEUM November 3

 Beyond the Ballot exhibit.

 $10  

Through an engaging mix of artifacts, images, media, and interactives, Beyond the Ballot explores women's unique roles in St. Louis history.  One major element of the exhibit traces the long history of the fight for woman's suffrage in St. Louis and the events leading up to the passage of the 19th Amendment in 1920.  https://mohistory.org/exhibits/beyond-the-ballot
---
Jazz St. Louis, Sunday, Nov 7, 6:30 p.m.  Kandace Springs, Jazz and Soul Singer and Pianist Dinner and Drinks available.  Group Discount Ticket:  $33 + $10 Dollars for Scholars = $43.  Masks and vaccination card are required and are checked at the front door.  Valet is parking available next to Jazz StL or on your own in the area.  Please state your seating preference: you may choose a table of four on the main level or a balcony seat. Balcony seats are arranged side-by-side at a countertop in a large horseshoe shape facing the stage.  If you select a table, you have the option to name the four at your table.  Google "Kandace Springs Jazz Singer" for a YouTube sample.  Contact Roz Marx, rozsie3@gmail.com or signup at the October branch meeting.
---
Sunday, Nov 14, 2pm Matinee, Sondheim on Sondheim,

Award Winning Musical on the 

Loretto Hilton Mainstage, by the Webster University 

Conservatory for the Arts.  

Sondheim on Sondheim, 2 1/2 hours of 45 songs from 19 Sondheim shows, acted, sung and danced, plus recorded interviews with Sondheim.  Seniors – $7+10=$17, General – $10+$10=$20.   Masks and distance pod seating required.  Sign up : 10/14 and 11/11 AAUW meetings or contact Roz Marx.  rozsie3@gmail.com.
---
Donations in the DFS Tip Jar at monthly branch meetings are also welcome!  More event details will be coming soon; plan to sign up at the upcoming branch meeting. 
---
Past Dollars For Scholars Events
ST. LOUIS AQUARIUM August 12 – A group of 20 ladies took a tour of the new St. Louis Aquarium and had a great time.  Click this link to see some photos inside the aquarium.    https://cbrown.smugmug.com/St–Louis-Aquarium
---
Virtual DFS Events
 Like what you see?  Please contribute $$$ to DFS  
Each week, new opportunities for Virtual Events are announced in the Friday Note sent to each member.  

These events are free,

but contributions are gratefully accepted

.  

Mail donations to Pat Shores.

 

Remember, Dollars for Scholars Events help fun

d our branch's scholarship program.
HAVE YOU EVER CONSIDERED A PLANT-BASED DIET?  Scroll through this information to get an idea of how to begin.  https://www.webmd.com/diet/news/20210707/plant-based-diet-best-for-your-heart?ecd=wnl_faf_071021&ctr=wnl-faf-071021_lead_cta&mb=DP14uC6roSFtt2I%2frmG2JNlEjeFMN2piCalYlmKQWWU%3d#1
WITH THE HOLIDAYS COMING SOON, HERE ARE SOME IDEAS TO CREATE A WELCOME GREETING FOR YOUR GUESTS  If you need to ramp up your creativity, take a look.  https://www.marthastewart.com/275172/fall-harvest-decorating?did=675212-20210914&cmp=hac_091421&utm_campaign=home-holidays-and-celebrations_newsletter&utm_source=bhg.com&utm_medium=email&utm_content=091421&cid=675212&mid=66986078757
 ANXIOUS TO TRAVEL AGAIN?  HOW ABOUT A RIDE THROUGH THE "CHUNNEL" BETWEEN GREAT BRITAIN AND FRANCE?  https://www.youtube.com/watch?v=KifmXyPl_4o
---
Our Branch's Original Fundraising Idea
DFS events raise funds for scholarships, give members opportunities to meet in small groups for worthwhile experiences, and introduce AAUW to non-members.
Proceeds from DFS events support scholarships for local nontraditional women students.
---
We are celebrating  the 28th year of  "Dollars for Scholars." In the summer of 1993, our branch, then approximately 85 members strong, was considering new ways to raise scholarship money. "Dollars for Scholars" was the brainstorm of member Barb Smoltz. The goals were to raise money  for scholarships, give members an opportunity to interact in small group settings,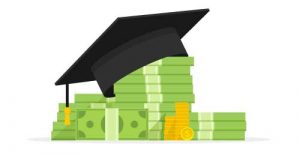 provide new experiences for members, and to introduce AAUW to non-members.
Although some were concerned that we would not be able to think of enough activities, it was decided to give the program a try. Twenty-seven years and countless varied activities later, a membership that today numbers around 250 is still brimming with ideas, and our goals have remained constant. Each time members sponsor or participate in an activity,  they are saying YES to education and educational equity for women and girls.
ALL EVENTS ARE OPEN TO GUESTS.  EMAIL  Nancy Pierson and Janet Sloey ,  the   2020 – 2021 Dollars for Scholars Chairs
It is very easy to sponsor an event!  We are planning ahead for when we can safely gather once again.
Look at some of the trips from past years for ideas, such as special exhibits at the St. Louis Art Museum, visits to historic homes, or a trip to the Churchill Museum in Fulton. Trips can be repeated.
Remember that spouses and friends are welcome to join in DFS events.
We always need new people to sponsor events. Team up with a friend or two to sponsor an event.
---
Mission Statement:  AAUW Advances Gender Equity for Women and Girls through  Research, Education, and Advocacy.