Scroll down to learn about how our Branch raises funds for scholarships and to become a sponsor.

Members, please consider sponsoring a Dollars for Scholars event to help fund our important mission of funding scholarships. Or, honor a friend or loved one with a donation to the DFS Honor Roll. Contact chairs, Nancy Pierson or Betty Jo Hogan, or visit the branch website for more information. 
---
Upcoming In-Person Dollars For Scholars Events
DFS – A Tribute to Gershwin and Ellington with jazz singer Jan Shapiro.  December 5. Coffee Concert Series, Kirkwood Performing Arts Center (Black Box Theater) at Taylor and Monroe Streets.  Complementary coffee, tea, pastries at 9 a.m.  Concert at 10 a.m.  Discounted cost is $25.  https://www.metrotix.com/events/detail/jan-shapiro.
Jan Shapiro, a luminary in the vibrant music scene of St. Louis, is a multi-talented musician who has graced the city's stages for decades.  With a passion for jazz and a mesmerizing voice, she has become a beloved figure in the local music community.  Jan's career spans a wide spectrum, from performing with renowned ensembles to dazzling audiences with her solo acts.  Her soulful interpretations of jazz standards and heartfelt original compositions have earned her accolades and a dedicated following.  Beyond her musical prowess, Jan is a dedicated educator, shaping the next generation of artists.  Her music is a testament to her talent, dedication, and deep-rooted connection to St. Louis.
---
DFS – A Tribute to Billie Holiday with jazz singer Kim Fuller Barnes.  December 19.  Coffee Concert Series, Kirkwood Performing Arts Center (Black Box Theater) at Taylor and Monroe Streets.   Complementary coffee, tea, pastries at 9 a.m.  Concert at 10 a.m.  Discounted cost is $25. https://www.metrotix.com/events/detail/kim-fuller-barnes
Kim Fuller Barnes, hailing from St. Louis, Missouri, is a gifted musician whose talents have left an indelible mark on the local music scene.  With a soulful voice that resonates with depth and emotion, Kim has captivated audiences across the region for years.  Her voice transcends genres, effortlessly blending elements of blues, jazz, and folk to create a unique sonic experience.  Beyond her remarkable artistry, Kim's genuine connection with her listeners and her commitment to using music as a vehicle for storytelling and social change make her a beloved figure in the St. Louis music community, leaving an enduring legacy.
---
AN AFTERNOON OF MAH JONGG.  January 18, 12 p.m.–3 p.m.  Optional lunch at 11 a.m. (at your expense) at Thirteen Fifty-Six Public House, 1356 Big Bend Road, Ballwin.  Enjoy an afternoon playing Mah Jongg for fun and friendship.  Invite non-AAUW member friends who play Mah Jongg to support our scholarship program.  Space is limited to six tables.  Sponsors Janet Sloey, Michele Mangnall, and Jayne Kasten.
---
Past In-Person Dollars For Scholars Events
DFS – SEW FOR HOPE.  Collection for Sew for Hope:  
DFS – GOURMET BEAN SOUP MIX AVAILABLE UNTIL SUPPLIES RUN OUT.  
DFS – SIP FOR SCHOLARS.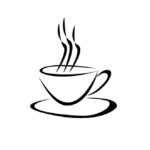 ---
Grace Kelly JAZZ ST.LOUIS COFFEE CONCERT
---
There is a waiting list for a third Holocaust Museum Tour.  Please consider sponsoring with a friend.

KAPLAN FELDMAN HOLOCAUST MUSEUM.  Sponsors:  Marian Bauer, Julie Triplett, and Pat Shores.  https://stlholocaustmuseum.org.
OTHER DFS OPPORTUNITIES
Year Two for Dollars for Scholars Honor Roll
"In Honor of"

 

OR

 

"In Memory of"
Celebrate a friend's or family member's special achievement, milestone, birthday or other significant event by making a donation to the DFS Honor Roll.  Your honoree will receive a personalized acknowledgement postcard, and their name will be listed in the next Branching Out Newsletter.  Mail check to Jean Light, write Honor Roll on memo, and email Nancy Pierson the name and address of your honoree.  To donate in memory of a loved one, email Nancy name/address to whom the acknowledgement postcard may be sent.  Contributions to DFS are not tax deductible.
---
USED BOOK SALE WILL CONTINUE AT 2023 BRANCH MEETINGS
Donate current books in good condition (published in the last 5 years) and hardback and oversized paperbacks to garner the most money.  We know there may be exceptions (for example, tried and true classics), but, in general, please use the 5-year guideline. Do not donate textbooks. We will accept books (both children and adults), DVD's, and puzzle
Please limit your donations to 10 items.  We plan to hold the book sale at most branch meetings this year, so you will have multiple chances to donate your books – and to purchase new ones!
The book sale will be held only if we have an in-person meeting.  Questions? Contact Mary Kay Wolfe.
---
Our Branch's Original Fundraising Idea
DFS events raise funds for scholarships, give members opportunities to meet in small groups for worthwhile experiences, and introduce AAUW to non-members.
Proceeds from DFS events support scholarships for local nontraditional women students.
We are celebrating the 29th year of  "Dollars for Scholars."  In the summer of 1993, our branch, then approximately 85 members strong, was considering new ways to raise scholarship money.  "Dollars for Scholars" was the brainstorm of member Barb Smoltz. The goals were to raise money for scholarships, give members an opportunity to interact in small group settings,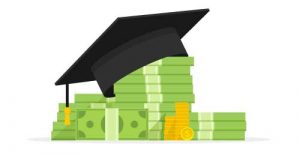 provide new experiences for members, and to introduce AAUW to non-members.
Although some were concerned that we would not be able to think of enough activities, it was decided to give the program a try.  Twenty-nine years and countless varied activities later, a membership that today numbers around 250 is still brimming with ideas, and our goals have remained constant.  Each time members sponsor or participate in an activity, they are saying YES to education and educational equity for women and girls.
ALL EVENTS ARE OPEN TO GUESTS.  EMAIL  Nancy Pierson and Betty Jo Hogan, the 2022 – 2023 Dollars for Scholars Chairs
It is very easy to sponsor an event!  We are planning ahead for when we can safely gather once again.
Look at some of the trips from past years for ideas, such as special exhibits at the St. Louis Art Museum, visits to historic homes, or a trip to the Churchill Museum in Fulton. Trips can be repeated.
Remember that spouses and friends are welcome to join in DFS events.
We always need new people to sponsor events. Team up with a friend or two to sponsor an event.
---
Mission Statement:  AAUW Advances Gender Equity for Women and Girls through  Research, Education, and Advocacy.