Scroll down to learn about how our Branch raises funds for scholarships and to become a sponsor. 
IN-PERSON Dollars For Scholars Events are Beginning!
Each week, new opportunities for Virtual Events are announced in the Friday Note sent to each member.  These events are free, but contributions are gratefully accepted.  Remember, Dollars for Scholars Events help fund our branch's scholarship program.  
 ST. LOUIS AQUARIUM

– Tour the St. Louis Aquarium Thursday, August 12   
201 S 18th St, St. Louis, MO 63103
Carpool from Trinity Church at 9:15 a.m. or meet at the St. Louis Aquarium at 10 a.m.  Cost: $30 for seniors.  Website is https://www.stlouisaquarium.com/plan-your-visit 
The fee includes admission to the aquarium, a visual train ride, and $10 donation Dollars for Scholars. There is a 20 person limit, so sign up early and wear your walking shoes.
If you think the literal and proverbial train left St. Louis Union Station years ago, your mind may be changed by several thousand fish, a few otters and two blue lobsters. In the aquarium, you will be whisked away on a visual train ride; interact with marine animals in the six galleries; and at every station, learn from the knowledgeable guides as you enjoy the underwater worlds of the Mississippi and Missouri Rivers and the deepest parts of the ocean.
Lunch will be on your own at the Union Station Soda Fountain, where the menu features the countertop classics you know and love with over-the-top twists. Be sure to save room for a creamy ice cream dessert−maybe a banana split. Parking is free with a coupon from the Soda Fountain.
This tour will not include riding the St. Louis Wheel, which has an additional charge. People interested in adding the Wheel must make their own arrangements for after lunch and carpool with those who also want to ride.
If you sign up for this Dollars for Scholars outing, be reminded that we will continue to follow St. Louis County and City health requirements. Make checks payable to AAUW Ballwin-Chesterfield and register with Pat Shores at  her email by July 26.  
Sponsors:  Marian Bauer and Pat Shores 
Other Non-DFS Activities
YOU ARE FULLY VACCINATED.  NOW WHAT?    AARP has a list of what you should and shouldn't do post-vaccination, according to health experts. https://www.aarp.org/health/conditions-treatments/info-2021/fully-vaccinated.html
WATER SCARCITY—A WORLDWIDE PROBLEM.   By 2025, nearly a quarter of us could be living in places where water is scarce. Scientists trying to tackle the problem have turned to the fogstand beetle for inspiration.  Watch this animation from the BBC World Service. https://www.youtube.com/watch?v=0CBS6cjgYFM
St. LOUIS ART MUSEUM HOSTS "NUBIA: TREASURES OF ANCIENT AFRICA"    With works spanning more than 2,000 years, "Nubia: Treasures of Ancient Africa" will provide insights into the long and glorious past of the kingdoms that inhabited the Nile River Valley in what is today Sudan. The exhibition opens at the Saint Louis Art Museum on April 18.  See the link below for more information.https://www.slam.org/press/saint-louis-art-museum-will-present-exhibition-of-ancient-nubian-art/
 AND ON A LIGHTER NOTE: CHICKENS!     Watch a part or watch all of this video, "The Private Life of Chickens" from the BBC.  You may never look at a chicken in the same way again!      https://www.youtube.com/watch?v=1c06xOF4uQ8
GIANT NATURE PLAYSCAPE TO OPEN IN FOREST PARK             See what's coming to Forest Park this spring—spaces designed with the help of children's imaginations.  Looks like a lovely experience for "kids of all ages"!   https://www.forestparkforever.org/playscape 
THE CHAMBER PROJECT OF ST. LOUIS OFFERS VIRTUAL CONCERTS     The Chamber Project group has continued to make beautiful music this year, even under difficult circumstances. See their schedule of live-streamed and archived virtual concerts here: HTTP://CHAMBERPROJECTSTL.ORG/

THE FIRST WOMAN TOUR GUIDE IN ALULA SHARES A REMOTE UPPER REGION OF NORTHWEST SAUDI ARABIA    An easy chair tour of Alula, "an open-air museum, the size of a country," shows an area that was "a bustling outpost, crisscrossed by caravans from 900 B.C.E. to 106 C.E."                                                                                 https://www.afar.com/magazine/alula-saudi-arabia-is-a-wonderland-to-tour-guide 
Our Branch's Original Fundraising Idea
DFS events raise funds for scholarships, give members opportunities to meet in small groups for worthwhile experiences, and introduce AAUW to non-members.
Proceeds from DFS events support scholarships for local nontraditional women students.
---
We are celebrating  the 28th year of  "Dollars for Scholars." In the summer of 1993, our branch, then approximately 85 members strong, was considering new ways to raise scholarship money. "Dollars for Scholars" was the brainstorm of member Barb Smoltz. The goals were to raise money  for scholarships, give members an opportunity to interact in small group settings,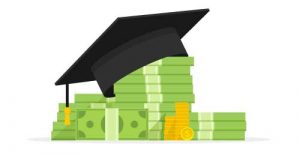 provide new experiences for members, and to introduce AAUW to non-members.
Although some were concerned that we would not be able to think of enough activities, it was decided to give the program a try. Twenty-seven years and countless varied activities later, a membership that today numbers around 250 is still brimming with ideas, and our goals have remained constant. Each time members sponsor or participate in an activity,  they are saying YES to education and educational equity for women and girls.
ALL EVENTS ARE OPEN TO GUESTS.  EMAIL  Susie Teicher  and Janet Sloey ,  the   2020 – 2021 Dollars for Scholars Chairs
It is very easy to sponsor an event!  We are planning ahead for when we can safely gather once again.
Look at some of the trips from past years for ideas, such as special exhibits at the St. Louis Art Museum, visits to historic homes, or a trip to the Churchill Museum in Fulton. Trips can be repeated.
Remember that spouses and friends are welcome to join in DFS events.
We always need new people to sponsor events. Team up with a friend or two to sponsor an event.
---
 Mission Statement:  AAUW Advances Gender Equity for Women and Girls through  Research, Education, and Advocacy.