Mission Statement:  AAUW Advances Gender Equity for Women and Girls through Research, Education, and Advocacy. 

WINTER HOLIDAY FEST December 8
Join us on Thursday, December 8, 2022, at 10 a.m. for our annual Winter Fundraiser.  This year there will be no silent auction, gift card raffle, or other items to take home.
There will be musical entertainment by the Queens of Swing, games and all sorts of fun.  Join us, invite your friends, and discover how Ballwin Chesterfield continues to support women and girls.  Learn where our money goes in the local community and how you can become a B-C Booster to assist us in continuing to fund these outstanding programs.
To assure your place at the party, send your check for $25, payable to AAUW B-C, to Sandy Kalin (address in the directory) with your menu selection on the memo line by December 1st.
A.  Chunky chicken salad with mayo, sour cream and celery on croissant
B. Sliced turkey breast with Provel cheese and lettuce on wheat bread
C.  Fresh veggies with cream cheese and ranch spread in a wrap
All lunches will include Italian pasta salad, fresh fruit salad, and gourmet brownie.  Bottled water and bottled tea will be available or bring your own beverage if you prefer.
---
---
LAST CHANCE TO PAY DUES 
If you have not yet paid your dues, now is the time to do so!  Dues must be recorded as paid by November 30, or members will have to rejoin.  You may pay online at www.aauw.org or by sending a check to Jean Light, our Finance Officer (info in the Directory).  If you mail a check to Jean, she must receive it by Friday, November 18. 
          — Jean Light, Finance Officer 
---
See PUBLIC POLICY for READERS' ALERT!.  PUBLIC POLICY

---
Eleanor Roosevelt Walk
The Ballwin-Chesterfield Branch annual ER Walk took place on October 18 at Des Peres Park.  Despite the cold, the event was enjoyed by a dedicated group of walkers.  To date, $850 has been raised with additional donations expected.
---
Virginia Minor Honored with Historical Roadside Marker
AAUW, League of Women Voters members, and other interested parties attended the dedication of the marker commemorating the work of Women's Suffrage leader Virginia Minor on October 15, 2022.  The marker was installed at the site of a previous home, currently occupied by Provident Counseling, 2652 Olive Blvd, Louis, Missouri.
---
Join Our Branch!             

New Members Welcome!
What is Ballwin-Chesterfield AAUW about?  
See About Us  for more  information.  
AAUW has been transforming women's lives for more than a century.  For benefits of AAUW National membership, see https://www.aauw.org/resources/member/ why-join/ 
---
---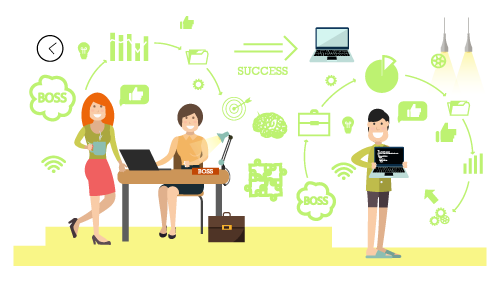 Take the WORK SMART program to train workers in salary negotiation skills,  and become an AAUW advocate! The course is online and there is no charge.
These Ballwin-Chesterfield members have taken the course!  They pose proudly with the publicity bookmarks.