Mission Statement:  AAUW Advances Gender Equity for Women and Girls through Research, Education, and Advocacy. 
NEXT MEETING:  July 14 – The Annual Summer Picnic will be held at our new venue, the Ballwin Golf Club Events Center, 333 Holloway Rd., Ballwin, MO 63011.  Thursday, July 14, 11 a.m.–1 p.m.  The picnic will be held indoors.  Note the new location.  Bring a salad or a sliced sub-type sandwich or wrap to share.  Drinks and desserts will be provided.
For more information or to sign up for the picnic, contact Joan Hewitt or Jane Hemer (contact information in the Directory).  Come and have a great time at the picnic!
The picnic is our official "SUMMEr MEETING".  New officers will be assuming their duties, and we'll hear about plans for the upcoming year.
---
Come join AAUW and the League of Women Voters!
Be a part of the unveiling of the Historical Site marker for The "Golden Lane" – the 1916 suffragists silent march along Locust Street as part of the AAUW-Missouri "Votes for Women Trail " project
When: July 3rd at 2:00pm
Where: Schlafly Tap Room, 2100 Locust, St. Louis, 63103
Fun Facts:
–July 3 was chosen as the date because that is when the State of Missouri adopted the 19th Amendment granting women the vote on July 3, 1919.
–The Schlafly Tap Room at 2100 Locust is one of the buildings where the women in the Golden Lane March stood.
Program of Events
–Tom Schlafly will warmly welcome us for the unveiling.
–Cynthia Holmes will offer installation remarks.
–A celebration of women suffragists past and present will follow.
What to Wear and How to Get There!
–Wear your suffragists' white and gold!!
–If you want to car-pool, let Pat Shores know that you are coming and she will work out something.
–There is plenty of on street nearby parking if you are driving yourself.
See  more background information on the Votes for Women Trail and the Pomeroy Marker project.
Here's a link to a video on the Golden Lane March too – https://m.facebook.com/watch/?v=908170406499285&_rdr
---
Join Our Branch!             

New Members Welcome!
---
---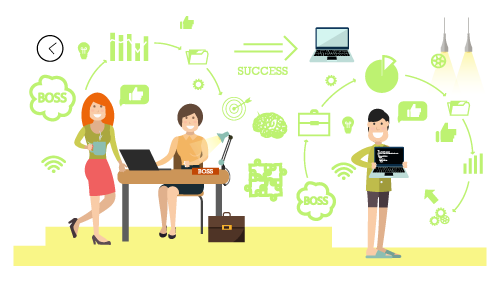 Take the WORK SMART program to train workers in salary negotiation skills,  and become an AAUW advocate! The course is online and there is no charge.
These Ballwin-Chesterfield members have taken the course!  They pose proudly with the publicity bookmarks.