—It is our mission to advance gender equity for women and girls through research, education, and advocacy.
---
Important Dates for the November Elections:
October 21 –
Official deadline

to apply to vote absentee
November 3 – Election Day

Missouri Voter Protection Advocates:
Voter Protection Trainings  Volunteers are needed statewide in Missouri to protect the vote in the November Elections. Trainings kick off this week! Programs are contactless or remote. Volunteers needed during absentee voting period and on Election Day. Training required. The following roles are needed:   Legal– respond to issues called into hotline (remote), Poll Monitor– monitor poll, assist voters (contactless), Roving Poll Monitor– visit a series of polls and document conditions from your car (contactless), Social Media Monitor– track voter issues and misinformation on social media (remote)       LEARN MORE HERE  or      Sign up now at ProtectTheVote.net

Come To A Monthly Meeting
Next Branch meeting Thursday, November 12 at 9:30 AM

by ZOOM (for instructions, email the webmanager)
Monthly meetings will be held via the Zoom™ virtual meeting platform as long as we are unable to safely gather. If you would like to attend a meeting with us on Zoom™, contact us for the meeting ID and password. 9:30 a.m. – Business Meeting,  10:30 a.m. – Program: Ana Kent, Ph.D., Policy Analyst; Center for Household Financial Stability,  The Federal Reserve Bank of St. Louis.  "A Divided America: Growing Economic Divides".  See a report of our October meeting here.
 THE BRANCH WINTER PARTY EVENT
Get tickets for a spectacular Best of St. Louis raffle, whether or not we hold an in-person Winter Party.  Items in the raffle add up to a fabulous grand prize, valued at $500, for one lucky winner. Will YOU be that person?( Just click on the link above to download as many raffle sheets as you wish.)
But there's more! For every 3 raffle tickets you buy, or sell, you will be entered in a second raffle drawing for gift certificates from our two favorite grocery stores. 1 ticket for $10, 3 tickets for $20
Why not buy tickets for yourself and 'sell' a second sheet to your friends and family?
Download  your raffle tickets, fill them out,  and send, along with your check, to Pat Shores, 5337 Trailhead Court, Eureka, MO 63025.
~~Best of the St. Louis Raffle Team, Marian Bauer, Suzanne Couch, Karen Francis, Barb McQuitty and Pat Shores
Proclamations Acknowledging 100th Anniversary of
the Ratification of the 19th Amendment
Top Row: Left photo: Pat Shores, Sage Taber, and Jan Horner receive the signed proclamation from Bob Nation, Mayor of Chesterfield. Right photo: Sage Taber, Pat Shores, and Jan Horner accept City of Ballwin proclamation.
Bottom Row: St. Louis honors Women's suffrage, and LWV celebrates the event.
Read the proclamation language by clicking here.
---
Please reach out to Karen Francis or Angie Janik (See directory for contact info), if you have any questions about voting.  ~ Karen Francis & Angela Janik,  Co-directors, Public Policy
---

Or branch's successful Schnucks Rewards Program is a continuing source of funds that pay for branch programs!  Be a part of it at no cost to yourself.  
Schnucks has a special program which supports community groups.   If you would like to give the credit for any amount you spend there to Ballwin-Chesterfield, please present your card at the beginning of the transaction. B-C appreciates your donations.  See information and card application here….
---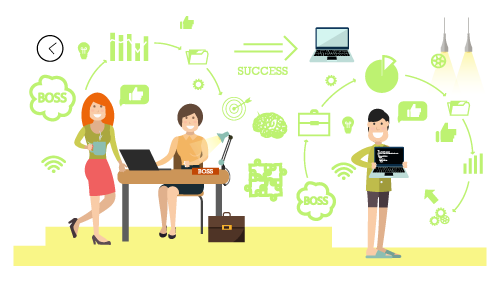 Take the WORK SMART program to train workers in salary negotiation skills,  and become an AAUW advocate! The course is online and there is no charge.
These Ballwin-Chesterfield members have taken the course!  They pose proudly with the publicity bookmarks.
---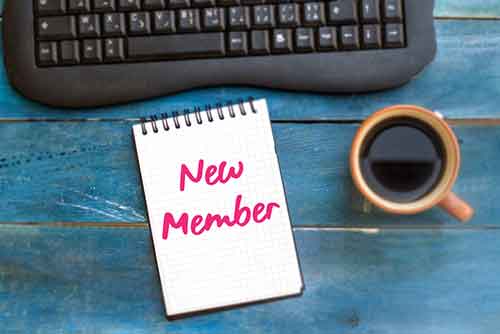 About Our Branch

Our Mission Statement:  AAUW advances gender equity for women and girls through research, education, and advocacy.

The Ballwin-Chesterfield Branch is a nationally recognized major contributor to the AAUW Fund.

Ballwin-Chesterfield has funded two Research and Projects Grants, and awards scholarships to local mature women returning to their undergraduate degree programs after time away from school.  Learn more  about our branch, which was founded in 1981. Read about our branch's history here.

AAUW Ballwin-Chesterfield is a member of the

Metropolitan St. Louis Inter-Branch Council.
---
What is AAUW?
American Association of University Women (AAUW) is a nationwide network of more than 170,000 members and donors, 1,000 branches, and 800 college/university institution partners. For 135 years, AAUW members have examined and taken positions on the fundamental issues of the day — educational, social, economic, and political. Our commitment to our mission is reflected in all aspects of our work. 
AAUW Values are:
Nonpartisan

Fact-based

Integrity


Inclusion & Intersectionality
Visit the National Website and the State website.
Support Us
There are many ways to support our mission. Learn More