—It is our mission to advance gender equity for women and girls through research, education, and advocacy.
---
    SOLD OUT!!!!
Thank you!
When: Saturday, December 7
Where: Carpool from Trinity Lutheran at 9:45 a.m. or go directly to the starting point at Gene Slay's  Boys Club of St. Louis,   2524 S. 11th St.
Ride a shuttle through Soulard, St. Louis' oldest historic neighborhood, and see all the beautiful holiday decorations. Lunch will be at Chavas 925 Geyer Ave, St. Louis 63104 (Sage's favorite Mexican restaurant!)
Sponsor: Sage Taber (see Sage's contact information in the Directory)
---
Be A
Belle of the Branch
At This Fun December Event!
December 12 – Sit back, enjoy a mimosa with your friends at this fabulous, winter fundraising event and help your branch. There will be a silent auction, boutique items to purchase, Elegant Edibles for holiday entertaining, raffles, a wine and mimosa bar to get you in the mood, a yummy box lunch, and musical entertainment.
10:00 AM – 1:00 PM
New this year: Contribute $50 and become a "Belle of the Branch." Your name will be featured on a poster and in the program. All you need to do is write a check and give it to Pat Shores, Finance Officer.
Tickets for Winter Belles will be available for $25 at the November branch meetings.
Menu:
Choice #1-Homemade Chicken Salad – celery mayo & secret spices on a croissant
Choice #2-Quarter pound Roast Beef & Swiss- horseradish secret sauce on the side
Choice #3-"The Vegetarian":  Fresh garden veggies, gouda & swiss on stone wheat bread
** All above come with potato salad or coleslaw with grapes and Fudge Brownie or Lemon Cake
Gluten-free Choice –   2 scoops chicken salad, fresh veggies  & generous portion of fruit.
Special Note From Pat Shores, Finance Officer:
Winter Belles, the name of our annual winter fundraiser this year, is critically important to the financial health of our branch operating fund. The $22 portion of AAUW annual dues that Ballwin-Chesterfield retains does not cover all the wonderful things we do. The winter fundraiser is the way we raise the additional monies we need to maintain our high-quality programs and activities, and is an every-member participation event.
Whether or not you cannot attend this year's event, Winter Belles, you can contribute $50 and become a "Belle of the Branch." Your name will be featured on a poster and in the program. All you need do is write a check made payable to AAUW B-C and give it to Pat Shores, at the November meeting. If you prefer, you can mail your check to Pat at the address found in the Directory.
---
Buy Books– Used Book Sale At Every Meeting
All proceeds will go to Dollars for Scholars. Donate your books, puzzles, CD's, & DVD's to be sold at November, January – April meetings. The book sale will not be held at the December winter event. Unsold books will be sold to local used book stores. Last year the Used Book Sale earned over $1,300 thanks to your generosity in donating and buying books. Let's do it again! You can clean your bookshelves, help a worthy cause, and get some bargains in good books.
Questions? Contact Mary Kay Wolfe
---
   The 2019 Eleanor Roosevelt Walk Was Beautiful
Thanks for participating!
Names of those pictured are (L to R): Carol Derington (organizer), Barb McQuitty, Carol Davis McDonald, Eve LaJeunesse, Jan Horner, Marcia Block, Eileen Krahman (organizer), Jean Elliott, Roz Marx, Donna Ross. Not pictured: Karen Francis, Susan Fenwick (photographer).
Lovely view of the pond participants enjoyed during their walk.
Carol Derington and Eileen Krahman were organizers. Funds raised benefit the AAUW Fund and research on topics important to AAUW's goals and mission.
---
Come To A Monthly Meeting
Guests are ALWAYS welcome! Branch meetings are held, unless otherwise noted, at Trinity Lutheran Church, 14088 Clayton Rd. (at Woods Mill Road), Chesterfield MO 63017, on second Thursdays from September through April, and in July.  See notes from our last meeting here.
Our Program Committee does a great job in selecting topics for the meetings that are at once consistent with AAUW's mission statement, and also captivating for our members.
Directions:  From Route 141 & Clayton Road, go east on Clayton 0.3 miles.  Turn right into Trinity Lutheran Church. Drive to the rear entrance. Facing the back of the building, enter through the door to the left.
Regular Branch Meeting Schedule  Check the calendar for exceptions.
See Branch Program Schedule for 2019-2020
        Next Meeting: Thursday, December 12 (Snow date December 13)     Our special December meeting,  "Winter Belles",  is an event that raises money for branch operations.   Exciting themed baskets, and home made specialty foods will be available for bidding.  In addition to a wine-and-mimosa bar, a delicious luncheon will be served and festive entertainment will be featured.  Guests welcome! Reserve in advance.  Special times: 10:00 AM Doors Open, 1:00 Event concludes.
9:00 AM- sign-ups, social time and registration;

9:30- Business Meeting

10:30- Speaker

11:30- Adjournment
Our October meeting featured Dr. Steve Coxon, PhD Maryville University, Executive Director of the Center for Access and Achievement School of Education Maryville University.  Dr. Coxon is an associate professor and executive director of the Center for Access and Achievement (CA² ) at Maryville University. CA²  focuses on partnerships with schools and nonprofits to prepare pre-collegiate students for college and the careers of the future through STEM education.
See more about the meeting on this page.
---
Schnucks Rewards Program
Schnucks has a new reward program which supports community groups and personal accounts.  If you would like to give the credit to Ballwin-Chesterfield, please present your card at the beginning of the transaction. B-C appreciates your donations.
---
Work Smart Initiative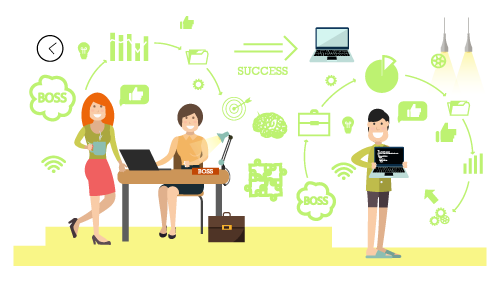 Take the WORK SMART program and become an AAUW advocate! See how at WorkSmart Initiative.
These Ballwin-Chesterfield members have taken the course!  They pose proudly with the publicity bookmarks.
---
Join Our Branch!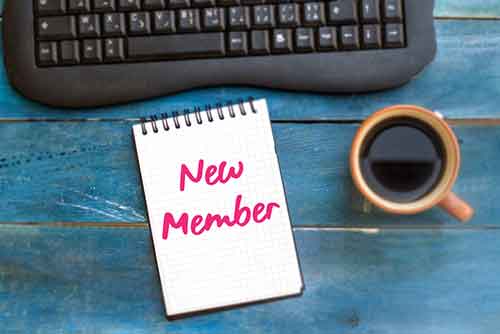 About Our Branch

Our Mission Statement:  AAUW advances gender equity for women and girls through research, education, and advocacy.

The Ballwin-Chesterfield Branch is a nationally recognized major contributor to the AAUW Fund.

Ballwin-Chesterfield has funded two Research and Projects Grants, and awards scholarships to local mature women returning to their undergraduate degree programs after time away from school.  Learn more  about our branch, which was founded in 1981. Read about our branch's history here.

AAUW Ballwin-Chesterfield is a member of the

Metropolitan St. Louis Inter-Branch Council.
---
What is AAUW?
American Association of University Women (AAUW) is a nationwide network of more than 170,000 members and donors, 1,000 branches, and 800 college/university institution partners. For 135 years, AAUW members have examined and taken positions on the fundamental issues of the day — educational, social, economic, and political. Our commitment to our mission is reflected in all aspects of our work. 
AAUW Values are:
Nonpartisan

Fact-based

Integrity


Inclusion & Intersectionality
Visit the National Website and the State website.
Support Us
There are many ways to support our mission. Learn More