—It is our mission to advance gender equity for women and girls through research, education, and advocacy.
NEXT MEETING: February 11 (by ZOOM). Shawntelle Fisher, founder of The SoulFisher Ministries will speak about Life After Lock-up: The Reality of Re-entry,
Learn more about this remarkable woman and her vital mission HERE
 See Notes from our January Branch meeting.
A Timely Message from the Public Policy Directors, Angela Janik and Karen Francis
   We will long remember the events of January 6 when Congress convened to count the electoral votes submitted by the states and to certify the election of the next President and Vice-President of the United States. AAUW has signed on to the Women's Community Statement on President Trump's removal from office. Go to https://www.aauw.org/resources/policy/womens-community-statement-on-president-trumps-removal/ and read the statement and see participating organizations.
The U.S. House of Representatives started 2021 by re-introducing H.R. 1, the For the People Act.  This act addresses barriers to accessible voting such as no-excuse absentee voting, early voting opportunities, improvement in voter registration and tracking processes and support of non-partisan redistricting commissions.  AAUW MO, in conjunction with the Missouri Voter Protection Coalition, supports passage of H.R. 1.  There are two ways you can help:   1-Sign the Declaration for American Democracy petition at dfadcoalition.org.   2-Call your U.S. House of Representative at 1-888-246-5947 to urge their support in passing this act.
A Cautionary Note     Before the pandemic, all women were still lagging behind their male counterparts who have similar education. When put alongside white, non-Hispanic men, Black, Latina, and Native American women have seen their wage gaps stay the same or have experienced an increase. The sad truth is that women of color with high school diplomas earned around 66 percent of the salaries of their male counterparts with the same education. Women of color did not see much of a boost if they had college educations; in fact, Black women's earnings ratio actually dropped slightly when they received a degree.
This is why it is so important to support the work of AAUW.  Research such as "What's behind the Wage Gap" is recognized and used in important places in this country.  We are a leader in women's research and we are influencing the future.     ~Suzanne Couch
Nominations Requested for 2020–22 Elected Officers – Members, if you are asked to take a position, please seriously consider accepting the nomination. It is an honor to be asked to serve. You will make many new friends and make a valued contribution to AAUW Ballwin-Chesterfield.
The nominating committee is accepting nominations for the 2020–22 elected offices of Co-President, Co-VP Program, Co-VP Membership, Finance Officer, Co-director AAUW Fund, and Co-director Public Policy.
For job descriptions for any of these positions, Click on any office name. The committee needs your help in finding members ready and able to be part of the branch leadership.
Just follow these steps to nominate a person:
Receive permission from the person you are nominating

.
Use the nomination form on the FLYERS & FORMS PAGE.
Send the completed form to Nominating Committee Chair, Barbara McQuitty, by email or to her home address in the branch Directory, by January 25..
The nominating committee, Judy Stagoski, Linda Roberson and Barbara McQuitty, will review the nominees and prepare the slate of officers. Please send your nomination form in by January 25.
CLICK HERE FOR A REGISTRATION FORM and " Zoom" to Spring Fling on March 13th, 2021   St. Louis Metro IBC is holding this year's Spring Fling via Zoom on March 13th from 10:30am to noon. We will honor our own Mary Jermak as the Barb Lackritz awardee from 2020! To learn more, go to the flyers and forms page!
---

Or branch's successful Schnucks Rewards Program is a continuing source of funds that pay for branch programs!  Be a part of it at no cost to yourself.  
Schnucks has a special program which supports community groups.   If you would like to give the credit for any amount you spend there to Ballwin-Chesterfield, please present your card at the beginning of the transaction. B-C appreciates your donations.  See information and card application here….
---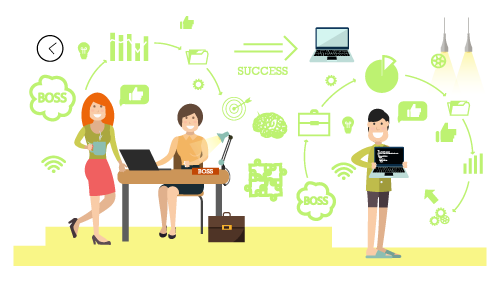 Take the WORK SMART program to train workers in salary negotiation skills,  and become an AAUW advocate! The course is online and there is no charge.
These Ballwin-Chesterfield members have taken the course!  They pose proudly with the publicity bookmarks.
---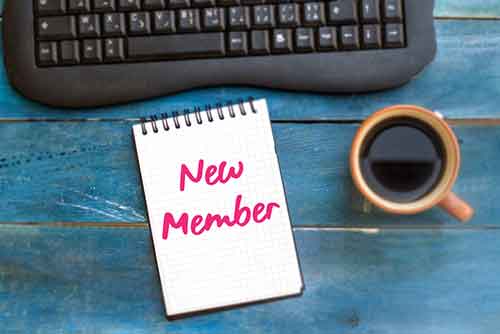 About Our Branch

Our Mission Statement:  AAUW advances gender equity for women and girls through research, education, and advocacy.

The Ballwin-Chesterfield Branch is a nationally recognized major contributor to the AAUW Fund.

Ballwin-Chesterfield has funded two Research and Projects Grants, and awards scholarships to local mature women returning to their undergraduate degree programs after time away from school.  Learn more  about our branch, which was founded in 1981. Read about our branch's history here.

AAUW Ballwin-Chesterfield is a member of the

Metropolitan St. Louis Inter-Branch Council.
---
What is AAUW?
American Association of University Women (AAUW) is a nationwide network of more than 170,000 members and donors, 1,000 branches, and 800 college/university institution partners. For 135 years, AAUW members have examined and taken positions on the fundamental issues of the day — educational, social, economic, and political. Our commitment to our mission is reflected in all aspects of our work. 
AAUW Values are:
Nonpartisan

Fact-based

Integrity


Inclusion & Intersectionality
Visit the National Website and the State website.
Support Us
There are many ways to support our mission. Learn More