—It is our mission to advance gender equity for women and girls through research, education, and advocacy.
---
The Fall Kick-off Party Was A Big Success!
Members dressed in white to honor the suffragettes who fought to win the vote for us and to kick-off celebrations for next year's 2020 Centennial of women getting the vote. See more photos on this page.
---
 A Year In the Life of A Bee –
Dollars For Scholars Event
When: September 27th
Cost: $10
Enjoy an afternoon at the home of member Joan Davis and see up close her "Garden Apiary" ( also known as a bee yard). Learn how she maintains two honey bee hives and collects honey. She will even serve light refreshments!
Contact: Joan Davis to register & for further details.
---
2019 Eleanor Roosevelt Walk
Tuesday, October 15, 10:30 a.m.
Des Peres City Park, 12325 Manchester Road 63131
You are invited to join your AAUW friends at the beautiful Des Peres Park for our annual ER Walk. There will not be a registration fee, but donations are appreciated. Members are encouraged to make their donations to AAUW Fund. You may continue to designate your donation to the ER Walk, which supports research on topics important to AAUW's goals and mission. We plan to invite other area branch members to join us, and you may invite friends and prospective members as well. We encourage you to bring a salad to share and stay after the walk for a picnic lunch. You may sign up at the Fall Brunch and the October meeting.
In case of inclement weather, we will walk at the West County Mall and cancel the picnic. Participants may wish to form small groups to have lunch at the various restaurants in the area.
For more information contact Carol Derington or Eileen Krahman.
Photo courtesy of the Eleanor Roosevelt Historic Site website. Featured in the photo is Eleanor's Val-Kill cottage. Read about the property's integral connection with Val-Kill Industries and FDR's (or was it Eleanor's…?) New Deal here.
---
Save Your Used Books– Used Book Sale Returns in October
All proceeds will go to Dollars for Scholars. Start collecting your books, puzzles, CD's, & DVD's now & plan to bring them to the branch meetings (October, November, January – April). The book sale will not be held at the December winter event. Donated items will be for sale at each
branch meeting with remaining books sold to local used book stores. Last year the Used Book Sale earned over $1,300 thanks to your generosity in donating and buying books. Let's do it again! You can clean your bookshelves, help a worthy cause, and get some bargains in good books.
Questions? Contact Mary Kay Wolfe
---
Schnucks Rewards Program
Schnucks has a new reward program which supports community groups and personal accounts.  If you would like to give the credit to Ballwin-Chesterfield, please present your card at the beginning of the transaction. B-C appreciates your donations.
---
Come To A Monthly Meeting
Guests are ALWAYS welcome! Branch meetings are held, unless otherwise noted, at Trinity Lutheran Church, 14088 Clayton Rd. (at Woods Mill Road), Chesterfield MO 63017, on second Thursdays from September through April, and in July.  See notes from our last meeting here.
Our Program Committee does a great job in selecting topics for the meetings that are at once consistent with AAUW's mission statement, and also captivating for our members.
Directions:  From Route 141 & Clayton Road, go east on Clayton 0.3 miles.  Turn right into Trinity Lutheran Church. Drive to the rear entrance. Facing the back of the building, enter through the door to the left.
Regular Branch Meeting Schedule  Check the calendar for exceptions.
See Branch Program Schedule for 2019-2020
8:45 AM- sign-ups, social time and registration;

9:30- Business Meeting

10:30- Speaker

11:30- Adjournment
Next Meeting: September 12: Special Meeting to begin the 2019-2020 Branch Year (see below)
---
Gateway Human Trafficking (GHT) Event – September 24, 2019
"Now in existence for over five years, Gateway Human Trafficking (GHT), with initial support from an AAUW Ballwin-Chesterfield grant, continues to strive to expand its programs and offerings to the community. We hope that you will be able to take part in one or more of the many exciting events that we are offering this year and experience firsthand the pride we take in supporting our cause. We would like to invite you to support us by attending our first Annual Fundraising Dinner on Tuesday, September 24, 2019 from 6:00 pm to 8:30 pm in Whitmoor Country Club at 1100 Whitmoor Dr, Weldon Spring, MO 63304. Your generosity will make a difference in our community by allowing us to continue in our work." — Shima Rostami, GHT
Read the full text of Shima's letter to B-C members
Download a flyer
Download a registration form
Become a sponsor
---
Dollars For Scholars
Join us to go to Washington University Performing Arts Department's musical theater production of this humorous play. There is free parking on the campus, but we will also carpool from Trinity. Sponsor: Roz Marx
When:
October 27 (Sunday)
*Doors open at 1:30 p.m. for a 2 p.m. start time. Carpooling from Trinity at 12:45 p.m.
Where:
Edison Theater 6465 Forsyth Blvd., St. Louis, 63130
---
Missouri Botanical Garden and the Shaw House – Dollars For Scholars
October 31 (Thursday): Carpool from Trinity at 10 for the 11 o'clock tour. This will be a docent led tour.  (Some people are members of the Garden and can take guests in). Lunch at 3 Monkeys afterwards.  Sign up at the Fall Brunch or October meeting.
Sponsors are Jayne Kasten and Michelle Mangnall
---
Work Smart Initiative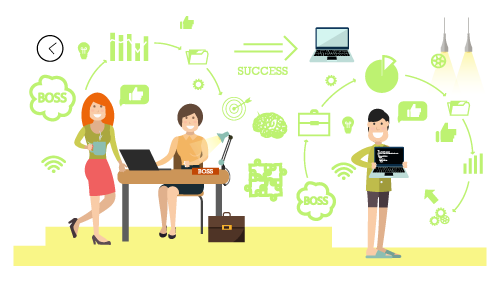 Take the WORK SMART program and become an AAUW advocate! See how at WorkSmart Initiative.
These Ballwin-Chesterfield members have taken the course!  They pose proudly with the publicity bookmarks.
---
Join Our Branch!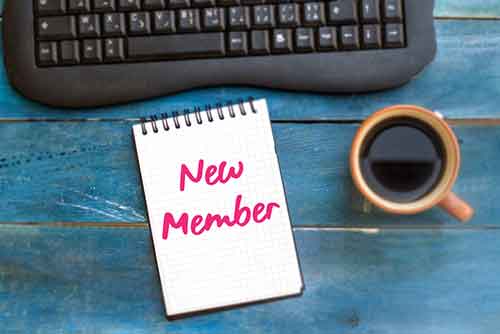 About Our Branch

Our Mission Statement:  AAUW advances gender equity for women and girls through research, education, and advocacy.

The Ballwin-Chesterfield Branch is a nationally recognized major contributor to the AAUW Fund.

Ballwin-Chesterfield has funded two Research and Projects Grants, and awards scholarships to local mature women returning to their undergraduate degree programs after time away from school.  Learn more  about our branch, which was founded in 1981. Read about our branch's history here.

AAUW Ballwin-Chesterfield is a member of the

Metropolitan St. Louis Inter-Branch Council.
---
What is AAUW?
American Association of University Women (AAUW) is a nationwide network of more than 170,000 members and donors, 1,000 branches, and 800 college/university institution partners. For 135 years, AAUW members have examined and taken positions on the fundamental issues of the day — educational, social, economic, and political. Our commitment to our mission is reflected in all aspects of our work. 
AAUW Values are:
Nonpartisan

Fact-based

Integrity


Inclusion & Intersectionality
Visit the National Website and the State website.
Support Us
There are many ways to support our mission. Learn More