—It is our mission to advance gender equity for women and girls through research, education, and advocacy.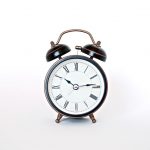 It's ticking!!
TIME TO RENEW YOUR MEMBERSHIP.  CLICK HERE TO LEARN MORE.
Ballwin Chesterfield has been honored by AAUW National as a 5-star Award recipient.  Learn more…
NEXT MEETING:  May Branch Meeting  in person! See below:
A Thursday in the Park Picnic, May 13 at the Paul Schroeder Park Shelter
(359 Old Meramec Station Road Manchester, MO 63011)
11:30 a.m. Lunch – Reservations Required*
Catering by St. Louis' iconic Gioia's Deli!
In place of our annual Spring Luncheon, the branch is hosting a picnic!  Lunch will be provided at no cost, BUT an RSVP IS required.
Contact Michele to RSVP, and include your menu selections.  (These are listed in your
March and April newsletters)  The deadline for making your reservation is May 5.
Jane Hemer and Michele Mangnall, Spring Luncheon Co-Chairs
LAST MEETING: April 8.  See what was discussed :  LATEST BRANCH MEETING
Don't miss the International Relations lecture series event on April 13:
AAUW NATIONAL PLANS MEMBERSHIP VOTING IN APRIL–Look for your emailed ballot!
Item 1:   AAUW members will vote on proposed changes recommended by the AAUW Board of Directors and AAUW Governance Committee that would eliminate the degree requirement for membership. It has been stated that this exclusionary requirement is not aligning with the AAUW policies of inclusion.  Also, some institutions that are potential financial supporters of AAUW are prevented from contributing by this exclusionary membership requirement.
Item 2:  Every two years, AAUW members vote on revisions to our Public Policy Priorities.  The proposed edits make the following changes based on member leader feedback:
>Refinement and added specificity regarding AAUW's commitment to addressing systemic racism
>Refinement of our commitment to equitable access to higher education for all
>Emphasis on the importance of high-quality data collection
PUBLIC POLICY:   Keep Up to Date with AAUW
Upcoming AAUW Webinars:  Thursday, April 22, 2021, 3 p.m. CT (4 p.m. ET)   "Diversity, Equity and Inclusion:  How to Handle Difficult Conversations"
Connect:  It is easy to get involved through the resources of AAUW. Read AAUW Action Network emails which provide you with the status of federal legislation in relation to AAUW public policy priorities.  You can simply click on TakeAction in your recent AAUW Action Network email or visit aauw.org to become a Two-Minute Activist.
Get Involved
Federal – Contact your senators to support S1 For the People Act – a transformative democracy reform package.
MO State – It is urgent that you contact your MO legislators about bills that limit freedom to vote.  AAUW MO opposes HB 334 – strict photo ID; HB738 – eliminating electronic voting machines; SB137 – purging voter lists.    Also, contact your MO legislators to voice your concerns over their action to not fund Medicaid expansion that was supported by MO voters.           
Or branch's successful Schnucks Rewards Program is a continuing source of funds that pay for branch programs!  Be a part of it at no cost to yourself.
Schnucks has a special program which supports community groups.   If you would like to give the credit for any amount you spend there to Ballwin-Chesterfield, please present your card at the beginning of the transaction. B-C appreciates your donations.  See information and card application here….
---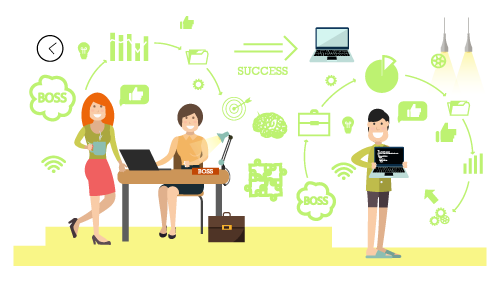 Take the WORK SMART program to train workers in salary negotiation skills,  and become an AAUW advocate! The course is online and there is no charge.
These Ballwin-Chesterfield members have taken the course!  They pose proudly with the publicity bookmarks.
---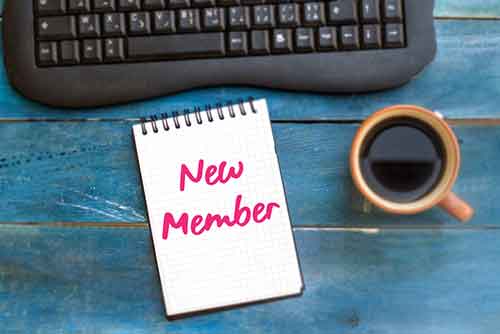 About Our Branch

Our Mission Statement:  AAUW advances gender equity for women and girls through research, education, and advocacy.

The Ballwin-Chesterfield Branch is a nationally recognized major contributor to the AAUW Fund.

Ballwin-Chesterfield has funded two Research and Projects Grants, and awards scholarships to local mature women returning to their undergraduate degree programs after time away from school.  Learn more  about our branch, which was founded in 1981. Read about our branch's history here.

AAUW Ballwin-Chesterfield is a member of the

Metropolitan St. Louis Inter-Branch Council.
---
What is AAUW?
American Association of University Women (AAUW) is a nationwide network of more than 170,000 members and donors, 1,000 branches, and 800 college/university institution partners. For 135 years, AAUW members have examined and taken positions on the fundamental issues of the day — educational, social, economic, and political. Our commitment to our mission is reflected in all aspects of our work. 
AAUW Values are:
Nonpartisan

Fact-based

Integrity


Inclusion & Intersectionality
Visit the National Website and the State website.
Support Us