—It is our mission to advance gender equity for women and girls through research, education, and advocacy.
---
The August 4 election is A BIG ONE! Voter registration deadline for this election was July 8.
THIS IS THE MEDICARE EXPANSION VOTE & primary election.
Want to vote by mail? Here's how: This quick-reference document explains the Absentee & Mail-in ballot rules: MOVPC Chart
For the primary election on August 4, to vote by mail, you must send in an application for a ballot. See forms below.
Helpful Forms for Voters
---
Plant a Yard Sign for Women!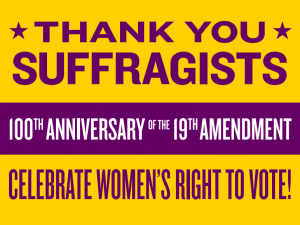 August 26, 2020, is the 100th Anniversary of the certification of the 19th Amendment. After 60 years of organizing, meeting, protesting, lobbying, and marching, women in every state were officially granted the legal right to vote. Of course, it took almost four more decades for women of color to be able to fully exercise that right. 100th Anniversary programs, proclamations, websites, and celebrations were planned across the nation, but many public events had to be cancelled due to COVID-19.
Kirkwood–Webster Groves AAUW wants to shout it to our neighbors, and we invite your organization to join us! Our project, Plant a Yard Sign for Women, thanks the suffragists and is a subtle reminder that women have not always had a voice in local, state, and national government.
The Kirkwood-Webster branch has designed a celebratory sign in the colors of the U.S. suffragist movement and are printing 500 signs that we hope members of women's organizations will also want to purchase and display in their yard, window, community centers, or meetings. This is NOT a political project, and this is NOT a partisan effort. The sign is generic and has no display expiration date. Our branch is purchasing signs for our members; your organization may choose to do the same or purchase signs and resell them. We will coordinate the orders and distribution of the signs as well as publicity for the sign blitz. Contact us for more information or download and send in the order form.
Let's celebrate our right to vote and show the St. Louis area how important this is to St. Louis women! Wouldn't it be fabulous to see signs all over the area celebrating women and the vote!
---
Proclamation Acknowledging 100th Anniversary of
the Ratification of the 19th Amendment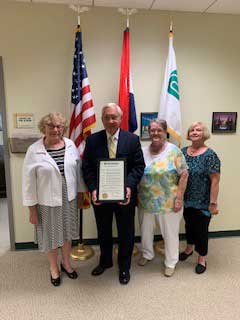 Pat Shores (who applied for the proclamation to the Mayor's Office), Sage Taber, and Jan Horner received the signed proclamation from Bob Nation, Mayor of Chesterfield. Read the proclamation language by clicking here.
---
Don't Forget To Renew Your Membership!
The AAUW year begins anew on July 1, 2020, thus your current membership expires on June 30. The national annual dues are $59. AAUW MO dues are $10 and Ballwin-Chesterfield branch dues are $22, which totals $91 for the upcoming year. Fifty-six dollars of the national dues are tax deductible.
The preferred method to renew is online. If you do not renew by June 30, B-C members will receive a personalized email on July 16 and August 16 from memberinfo@aauw.org. Open the message and click on "click here to renew". With one click, pay dues with your credit card. It's simple, safe, and efficient. The alternate method is to send your $91 check to Pat Shores. Write your check to AAUW B-C.
The Finance Officer and the Membership VPs are offering an early dues payment incentive. Members who renew from June 1 to June 30 will have one chance to win a Panera gift card.
More than half our members have paid their dues early this year. This is very much appreciated by the Membership Chairs and the Finance Officer because it helps us know who is returning to the branch in time to prepare for the new year.
Alternatively, send a $91 check to Pat Shores for next year's dues. Address is in the Directory.
---
Buy Books– Used Book Sale At Every Meeting –

CLOSED
All proceeds will go to Dollars for Scholars. Donate your books, puzzles, CD's, & DVD's to be sold at  January – April meetings. Unsold books will be sold to local used book stores. Last year the Used Book Sale earned over $1,300 thanks to your generosity in donating and buying books. Let's do it again! You can clean your bookshelves, help a worthy cause, and get some bargains in good books.
Questions? Contact Mary Kay Wolfe
---
Come To A Monthly Meeting –

they WILL resume when this crisis ends!
Guests are ALWAYS welcome! Branch meetings are held, unless otherwise noted, at Trinity Lutheran Church, 14088 Clayton Rd. (at Woods Mill Road), Chesterfield MO 63017, on second Thursdays from September through April, and in July.  See notes from our last meeting here.
Our Program Committee does a great job in selecting topics for the meetings that are at once consistent with AAUW's mission statement, and also captivating for our members.
NEXT MEETING: ??  The AAUW BC Board met on April 2 via ZOOM.  CLICK HERE to see what was discussed .
Directions:  From Route 141 & Clayton Road, go east on Clayton 0.3 miles.  Turn right into Trinity Lutheran Church. Drive to the rear entrance. Facing the back of the building, enter through the door to the left.
Regular Branch Meeting Schedule  Check the calendar for exceptions.
See Branch Program Schedule for 2019-2020
9:00 AM- sign-ups, social time and registration;

9:30- Business Meeting

10:30- Speaker

11:30- Adjournment
**Ballwin-Chesterfield board/branch meetings are cancelled when the Parkway or Rockwood school districts have an inclement weather closing. **
---
---

Schnucks Rewards Program
Schnucks has a new reward program which supports community groups and personal accounts.  If you would like to give the credit to Ballwin-Chesterfield, please present your card at the beginning of the transaction. B-C appreciates your donations.
---
Work Smart Initiative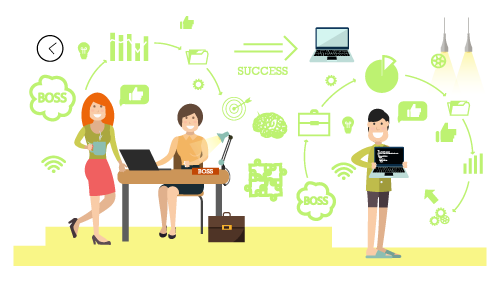 Take the WORK SMART program and become an AAUW advocate! See how at WorkSmart Initiative.
These Ballwin-Chesterfield members have taken the course!  They pose proudly with the publicity bookmarks.
---
Join Our Branch!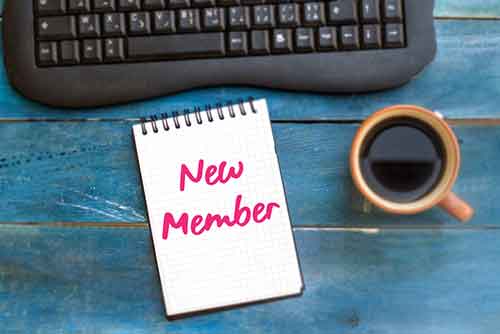 About Our Branch

Our Mission Statement:  AAUW advances gender equity for women and girls through research, education, and advocacy.

The Ballwin-Chesterfield Branch is a nationally recognized major contributor to the AAUW Fund.

Ballwin-Chesterfield has funded two Research and Projects Grants, and awards scholarships to local mature women returning to their undergraduate degree programs after time away from school.  Learn more  about our branch, which was founded in 1981. Read about our branch's history here.

AAUW Ballwin-Chesterfield is a member of the

Metropolitan St. Louis Inter-Branch Council.
---
What is AAUW?
American Association of University Women (AAUW) is a nationwide network of more than 170,000 members and donors, 1,000 branches, and 800 college/university institution partners. For 135 years, AAUW members have examined and taken positions on the fundamental issues of the day — educational, social, economic, and political. Our commitment to our mission is reflected in all aspects of our work. 
AAUW Values are:
Nonpartisan

Fact-based

Integrity


Inclusion & Intersectionality
Visit the National Website and the State website.
Support Us
There are many ways to support our mission. Learn More