—It is our mission to advance gender equity for women and girls through research, education, and advocacy.
---
February Branch Meeting
Thursday,February 13, 2020
Trinity Lutheran Church
14088 Clayton Road at Woods Mill Road, 63017
9 a.m. – Social Time & Signups
9:30 a.m. – Business Meeting
10:30 a.m. – Program
11:30 a.m. – Adjourn
SPEAKER:  Bryan M. Jack, Associate Professor of Historical Studies at Southern Illinois University,Edwardsville, and editor of Southern History on Screen: Race and Rights, 1976–2016 and The Saint Louis African American Community and the Exodusters.  His topic:  The Gateway to the South: Understanding Missouri as a Southern State,  
  Dr. Jack's  articles have appeared in The Griot and the Councilor, and in international publications from the British Association of American Studies and American Studies of Turkey.  He earned his PhD from Saint Louis University, a master's degree from the University of Alabama, and a bachelor's degree from Baker University. He lives in the city of St. Louis.
**Ballwin-Chesterfield board/branch meetings are cancelled when the Parkway or Rockwood school districts have an inclement weather closing. **
---
Missouri Women's Network Legislative Retreat – Don't Miss It!!
WHEN: Saturday, January 18 (weather date January 25th) 8:30 AM – 2:30 PM
WHERE: Hy Vee  Market 25 Conley Rd. Columbia, MO 65201
Download the The Legislative Retreat Flyer
---
Buy Books– Used Book Sale At Every Meeting
All proceeds will go to Dollars for Scholars. Donate your books, puzzles, CD's, & DVD's to be sold at  January – April meetings. Unsold books will be sold to local used book stores. Last year the Used Book Sale earned over $1,300 thanks to your generosity in donating and buying books. Let's do it again! You can clean your bookshelves, help a worthy cause, and get some bargains in good books.
Questions? Contact Mary Kay Wolfe
---
Come To A Monthly Meeting
Guests are ALWAYS welcome! Branch meetings are held, unless otherwise noted, at Trinity Lutheran Church, 14088 Clayton Rd. (at Woods Mill Road), Chesterfield MO 63017, on second Thursdays from September through April, and in July.  See notes from our last meeting here.
Our Program Committee does a great job in selecting topics for the meetings that are at once consistent with AAUW's mission statement, and also captivating for our members.
Directions:  From Route 141 & Clayton Road, go east on Clayton 0.3 miles.  Turn right into Trinity Lutheran Church. Drive to the rear entrance. Facing the back of the building, enter through the door to the left.
Regular Branch Meeting Schedule  Check the calendar for exceptions.
See Branch Program Schedule for 2019-2020
        Next Meeting: Thursday, January 9: Educating Isolated Immigrant and Refugee Adults in the St. Louis Community.  Speaker: Sarah Paradoski, Immigrant and Refugee Women's Program.
9:00 AM- sign-ups, social time and registration;

9:30- Business Meeting

10:30- Speaker

11:30- Adjournment
Interbranch Council Spring Fling Luncheon  –
Save the Date:  Saturday, March 28, 2020, 10:30 a.m.−2 p.m.,   Greenbrier Hills Country Club 12665 Big Bend Blvd. 63122
Menu: Chicken Mushroom Crepes with salad -or- Quiche Florentine with salad (Vegetarian, vegan, and gluten-free options will be available).    Coffee, tea, and water included.
The price will be $38 and includes lunch and a narrated pictorial history of the Suffragist movement.
---

Schnucks Rewards Program
Schnucks has a new reward program which supports community groups and personal accounts.  If you would like to give the credit to Ballwin-Chesterfield, please present your card at the beginning of the transaction. B-C appreciates your donations.
---
Work Smart Initiative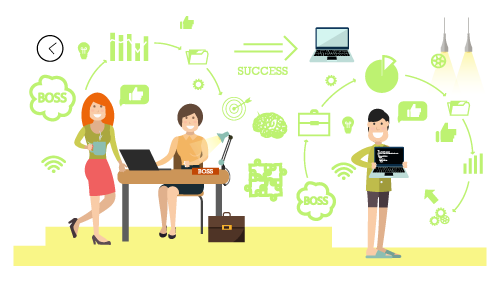 Take the WORK SMART program and become an AAUW advocate! See how at WorkSmart Initiative.
These Ballwin-Chesterfield members have taken the course!  They pose proudly with the publicity bookmarks.
---
Join Our Branch!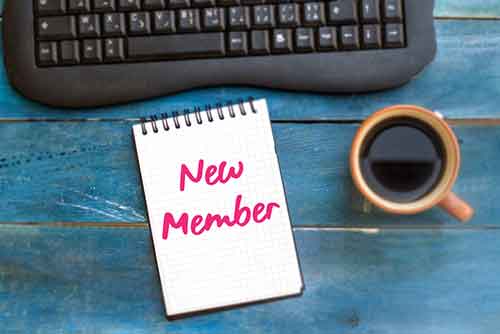 About Our Branch

Our Mission Statement:  AAUW advances gender equity for women and girls through research, education, and advocacy.

The Ballwin-Chesterfield Branch is a nationally recognized major contributor to the AAUW Fund.

Ballwin-Chesterfield has funded two Research and Projects Grants, and awards scholarships to local mature women returning to their undergraduate degree programs after time away from school.  Learn more  about our branch, which was founded in 1981. Read about our branch's history here.

AAUW Ballwin-Chesterfield is a member of the

Metropolitan St. Louis Inter-Branch Council.
---
What is AAUW?
American Association of University Women (AAUW) is a nationwide network of more than 170,000 members and donors, 1,000 branches, and 800 college/university institution partners. For 135 years, AAUW members have examined and taken positions on the fundamental issues of the day — educational, social, economic, and political. Our commitment to our mission is reflected in all aspects of our work. 
AAUW Values are:
Nonpartisan

Fact-based

Integrity


Inclusion & Intersectionality
Visit the National Website and the State website.
Support Us
There are many ways to support our mission. Learn More