—It is our mission to advance gender equity for women and girls through research, education, and advocacy.
---
Important Membership Renewal Update
Do not renew through the AAUW National website. Members will be contacted individually to renew. This is a request from the National organization. Please see Friday Reminders for details.
Alternatively, send a $91 check to Pat Shores for next year's dues. Address is in the Directory.
---
Ballwin-Chesterfield Spring Luncheon – May 14 – $28    –   

CANCELED
Social Hour: 11:AM Lunch: Noon
The Ballwin-Chesterfield branch cordially invites all members to the annual Spring Luncheon. Acknowledging the achievements of the past year, celebrating our honoree recipients, and installing new officers will be among the highlights of the day.
Reservations may be made at the March and April branch meetings, or you may send a check for $28 payable to AAUW Ballwin-Chesterfield to Carol Derington to reserve your place. Cancellations after May 4 are not refundable.
Table selections and seating are to be made at the time of payment for your reservation. Please include any guests at that time as well. If you have special dietary needs, let us know when you make your reservation.
Be sure to invite members who may live near you to car pool with you to the country club. There is a covered entrance for easy passenger drop off and greeters to assist, if necessary.
Have questions or need additional information? Please contact Jane Hemer  or Michele Mangnall, Co-chairs.
---
Buy Books– Used Book Sale At Every Meeting –

CLOSED
All proceeds will go to Dollars for Scholars. Donate your books, puzzles, CD's, & DVD's to be sold at  January – April meetings. Unsold books will be sold to local used book stores. Last year the Used Book Sale earned over $1,300 thanks to your generosity in donating and buying books. Let's do it again! You can clean your bookshelves, help a worthy cause, and get some bargains in good books.
Questions? Contact Mary Kay Wolfe
---
Come To A Monthly Meeting –

they WILL resume when this crisis ends!
Guests are ALWAYS welcome! Branch meetings are held, unless otherwise noted, at Trinity Lutheran Church, 14088 Clayton Rd. (at Woods Mill Road), Chesterfield MO 63017, on second Thursdays from September through April, and in July.  See notes from our last meeting here.
Our Program Committee does a great job in selecting topics for the meetings that are at once consistent with AAUW's mission statement, and also captivating for our members.
NEXT MEETING: ??  The AAUW BC Board met on April 2 via ZOOM.  CLICK HERE to see what was discussed .
Directions:  From Route 141 & Clayton Road, go east on Clayton 0.3 miles.  Turn right into Trinity Lutheran Church. Drive to the rear entrance. Facing the back of the building, enter through the door to the left.
Regular Branch Meeting Schedule  Check the calendar for exceptions.
See Branch Program Schedule for 2019-2020
9:00 AM- sign-ups, social time and registration;

9:30- Business Meeting

10:30- Speaker

11:30- Adjournment
**Ballwin-Chesterfield board/branch meetings are cancelled when the Parkway or Rockwood school districts have an inclement weather closing. **
---
---

Schnucks Rewards Program
Schnucks has a new reward program which supports community groups and personal accounts.  If you would like to give the credit to Ballwin-Chesterfield, please present your card at the beginning of the transaction. B-C appreciates your donations.
---
Work Smart Initiative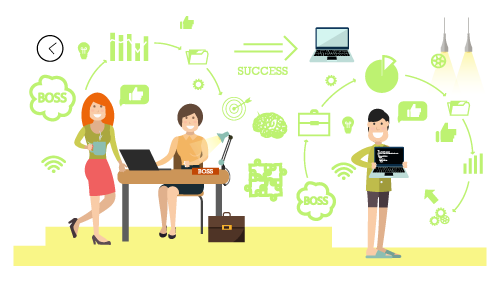 Take the WORK SMART program and become an AAUW advocate! See how at WorkSmart Initiative.
These Ballwin-Chesterfield members have taken the course!  They pose proudly with the publicity bookmarks.
---
Join Our Branch!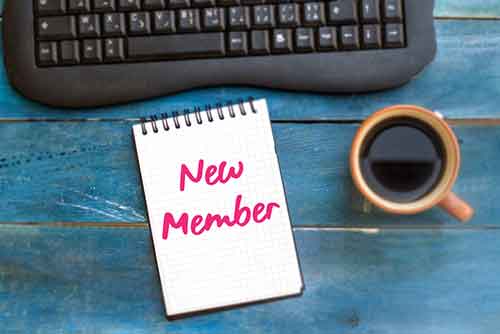 About Our Branch

Our Mission Statement:  AAUW advances gender equity for women and girls through research, education, and advocacy.

The Ballwin-Chesterfield Branch is a nationally recognized major contributor to the AAUW Fund.

Ballwin-Chesterfield has funded two Research and Projects Grants, and awards scholarships to local mature women returning to their undergraduate degree programs after time away from school.  Learn more  about our branch, which was founded in 1981. Read about our branch's history here.

AAUW Ballwin-Chesterfield is a member of the

Metropolitan St. Louis Inter-Branch Council.
---
What is AAUW?
American Association of University Women (AAUW) is a nationwide network of more than 170,000 members and donors, 1,000 branches, and 800 college/university institution partners. For 135 years, AAUW members have examined and taken positions on the fundamental issues of the day — educational, social, economic, and political. Our commitment to our mission is reflected in all aspects of our work. 
AAUW Values are:
Nonpartisan

Fact-based

Integrity


Inclusion & Intersectionality
Visit the National Website and the State website.
Support Us
There are many ways to support our mission. Learn More