Our Branch Supports the
Greater St. Louis Metropolitan Science Fair
The Science Fair became an e-fair. Our judges, Sandra Murdock and Jean Elliott, had no trouble picking the winners online.  The two girls who won were from the Honors Division. They are Rayna Friedman, whose entry was Effects of Non-Pharmaceutical Treatments of Music Therapy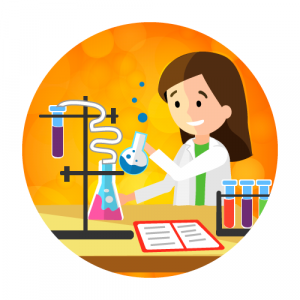 & Aromatized Essential Oil on Blood Pressure, and Margie Lodes, whose entry was the Effects of Endocrine-Disrupting Chemicals on Crayfish in a Freshwater Ecosystem.  Both projects were well thought out and interesting. The girls were each given a MOST 529 scholarship for college and a congratulatory letter from our branch.
The STEM Girls of Promise program was made possible with the help of the Valley Park High School principal and Maplewood-Richmond Heights STEM contact.  They actually drove the gift boxes to the home of each awardee. They even snapped the pictures of the girls that you see with this article. The gift boxes were filled by the STEM committee with certificates, medals, checks, and a congratulatory letter from AAUW Ballwin-Chesterfield branch.
2019 – 2020 S.T.E.M. Committee Co-directors
Susan Fenwick
Barb McQuitty

View Ballwin-Chesterfield's award-winning Community STEM project , STEM GIRLS OF PROMISE.