Our Branch Supports the
Greater St. Louis Metropolitan Science Fair
S.T.E.M. committee members judge the Honors Division Science Fair Projects each April at Queeny Park in St. Louis County. Two female awardees are selected with preference given to projects that reflect the mission of AAUW.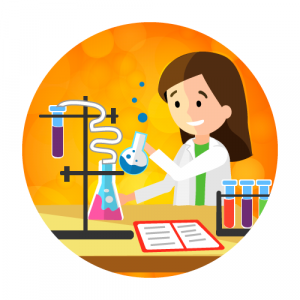 On May 8, 2019, the annual Science Fair was held at Queeny Park.  Young women recognized by AAUW Ballwin-Chesterfield presented two excellent submissions.  Emma Mueller, an eleventh grade student from St. Joseph's Academy was a finalist with her submission of The Effect of Acid Rain on Soil pH and Plant Growth.  Our other student, Kristin Steiner, an eleventh grader from Cor Jesu Academy, was a semi-finalist with her submission of The Effects of Common Spices as They Relate to the Growth of E.Coli. Each student was awarded a gift card for their significant work by our branch.
2019 – 2020 S.T.E.M. Committee Co-directors
Susan Fenwick
Barb McQuitty

View Ballwin-Chesterfield's award-winning Community STEM project , STEM GIRLS OF PROMISE.