GET ACTIVE
GET ACTIVE – MAKE YOUR VOICE HEARD!
Explore the Issues at AAUW.org and get active https://www.aauw.org/
KEEP UP TO DATE WITH BRANCH PUBLIC POLICY NEWS from Co-Directors Angie Janik and Ann Riley.  CONTACT ANGIE  OR ANN TO LEARN MORE; GET INVOLVED -SERVE ON THE BRANCH COMMITTEE!
WHAT YOU CAN DO NOW
National:  S1 For  the People Act is in final step.  It is in stage for vote in Congress. Contact your senators to support S1 For the People Act, a transformative democracy reform package.   This table shows how S1 would change Missouri Law.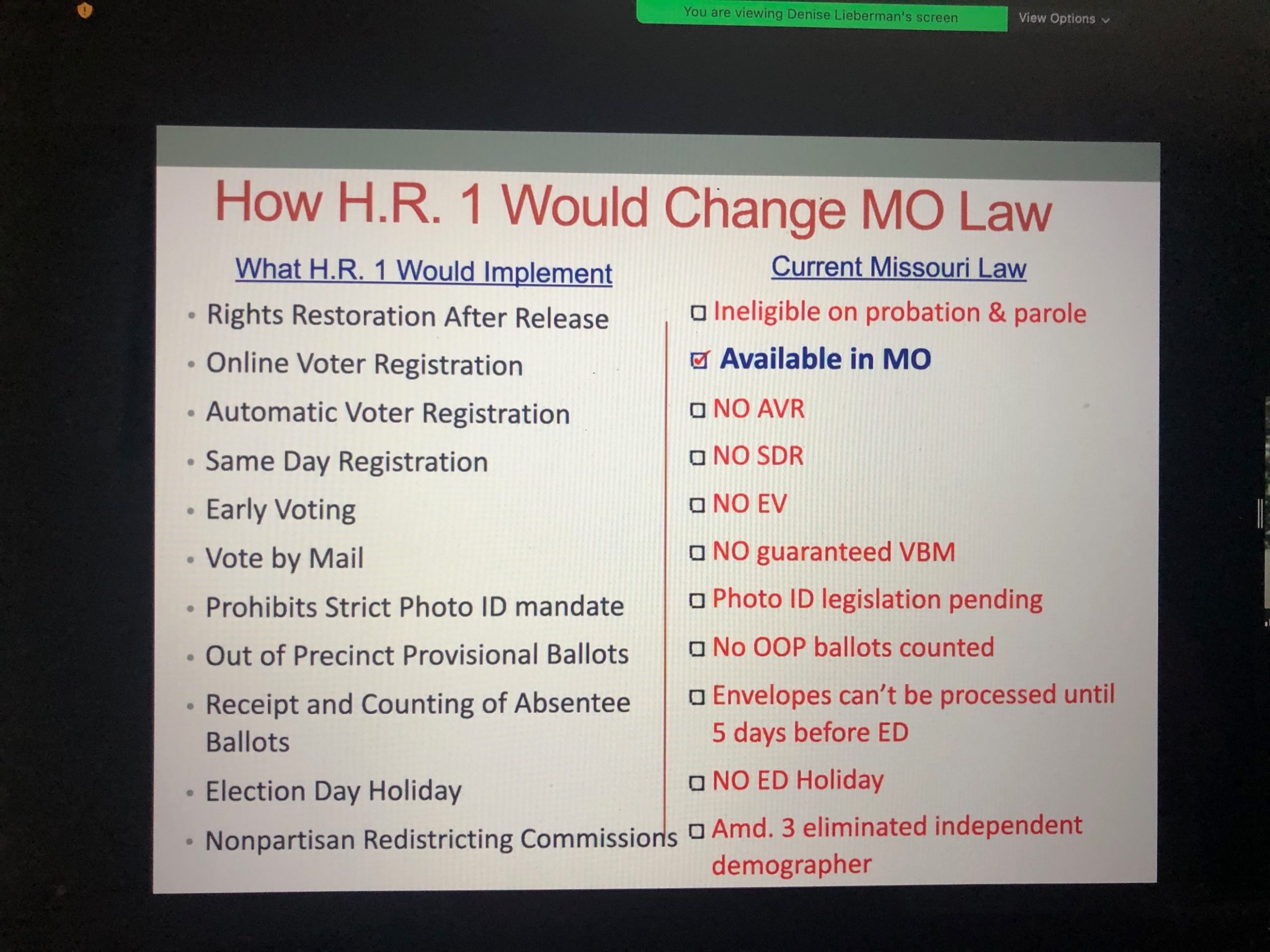 State:    The MO legislation ended its current session on May 14th .  The legislation did not pass any of the restrictive voting bills during this session.  Thank you for your efforts to stop efforts that would have resulted in voter suppression in Missouri.
MO lawmakers voted against funding the Medicaid health care expansion that was supported by voters and AAUW MO.  Contact your MO legislator to voice your concerns with this action.
AAUW:  It is easy to get involved through the resources of AAUW.  Simply click TakeAction in your recent AAUW Action Network email or visit aauw.org to become a Two- Minute Activist.