GET ACTIVE
MAKE YOUR VOICE HEARD!
Explore the issues at aauw.org 
Become a Two-Minute Activist at aauw.org
Join our branch Public Policy Committee
Vote in national, state and local elections
---
GET OUT THE VOTE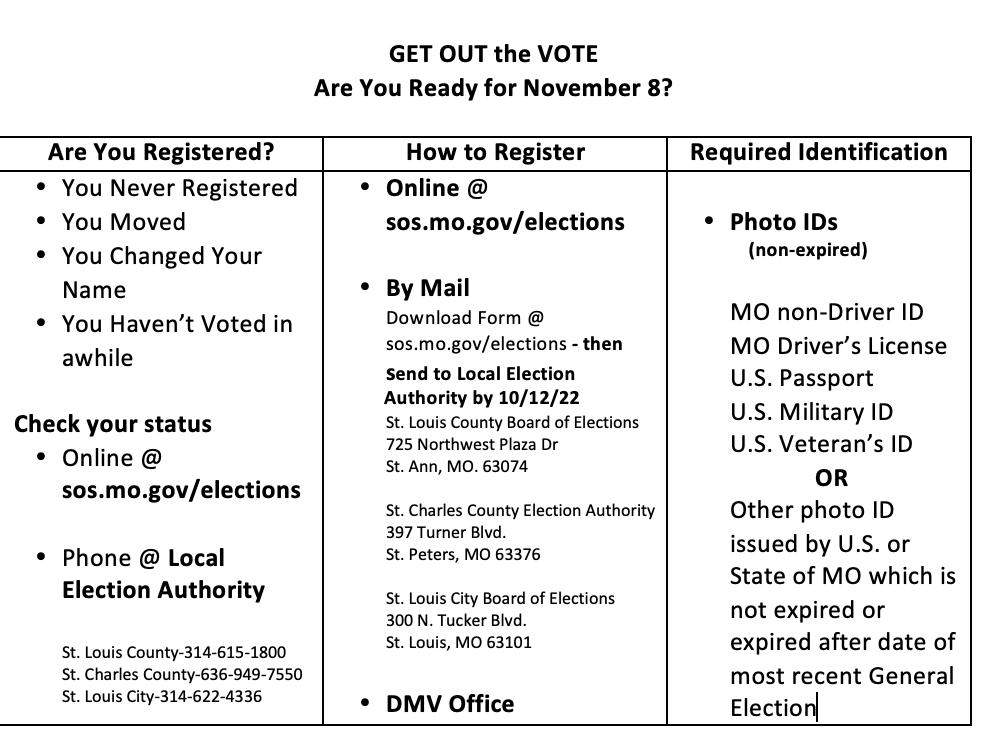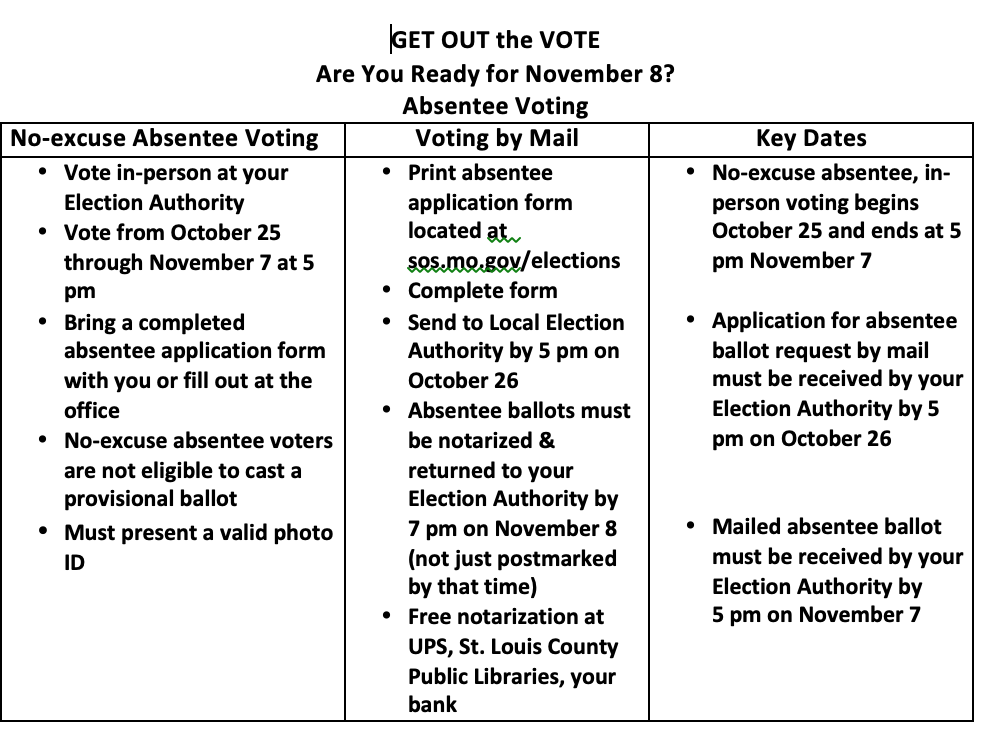 ---
Get Out the Vote –

General Election November 8, 2022 
Important Dates

October 12, 2022 – Last day to Register for General Election
November 8, 2022 – General Election

Voter Registration

Check your Registration Status at  sos.mo.gov/elections or call your Local Election Authority
Submit a new registration if:

You have never registered
You moved
You changed your name
You have not voted in awhile

How to Register
Required Identification to Vote

Valid and active PHOTO ID now required to vote in MO

MO non-driver photo ID
MO Driver's License
U.S. Passport
U.S. Military ID

AAUW MO is affiliated with the MO Voter Protection Coalition – Call or text 866-687-8683 for questions or problems
---
 It is easy to get involved through the resources of AAUW.  
Simply click TakeAction in your recent AAUW Action Network email or visit aauw.org to become a Two- Minute Activist.