Join Our Branch!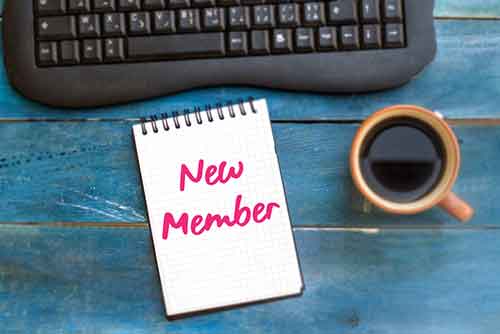 To learn more about the AAUW Ballwin-Chesterfield Branch and the benefits of membership, please contact Membership Vice-President Judy Stagoski (jms4331@gmail.com).
---
RENEWING YOUR MEMBERSHIP
     The AAUW Board of Directors voted in October to increase the individual member dues over the next three years. Dues for 2022 will be $62 for national (previous $59 plus $3 increase), $10 for state, and $22 for Ballwin-Chesterfield for a grand total of $94 which is $3 more than last year's total. Fifty-nine dollars of the national dues will be tax deductible.
The AAUW year begins anew on July 1, 2021, thus  current memberships expire on June 30. The preferred method to renew is online. B-C members will each receive a personalized renewal email on March 16 from memberinfo@aauw.org. Open the message and click on, "click here to renew." With one click, pay dues with your credit card. It's simple, safe, and efficient. The alternate method is to send your $94 check to Pat Shores. Write your check to AAUW.
The finance officer and the membership vice presidents are offering an early dues payment incentive. Members who renew from March 16−April 30 will get three chances to win a $30 Panera gift card. Members who renew from May 1−31 will get two chances to win the gift card. Members who renew from June 1−30 will have one chance to win.
     The preferred method to renew is online.  If you miss the above mentioned email, just go to AAUW.org, and type "renew my membership" in the Search window.  Be sure to indicate that you are renewing as a member of a branch!
And finally, an alternate method of renewal is to simply send your $94 check to Pat Shores. Write your check to AAUW; do not put B-C on the memo line.
~Pat Shores, Finance Officer & Judy Stagoski & Pat White, VP Membership
About Our Branch

Our Mission Statement:  AAUW advances gender equity for women and girls through research, education, and advocacy.

The Ballwin-Chesterfield Branch is a nationally recognized major contributor to the AAUW Fund.

Ballwin-Chesterfield has funded two Research and Projects Grants, and awards scholarships to local mature women returning to their undergraduate degree programs after time away from school.  Learn more  about our branch, which was founded in 1981. Read about our branch's history here.

AAUW Ballwin-Chesterfield is a member of the

Metropolitan St. Louis Inter-Branch Council.
---
What is AAUW?
American Association of University Women (AAUW) is a nationwide network of more than 170,000 members and donors, 1,000 branches, and 800 college/university institution partners. For 135 years, AAUW members have examined and taken positions on the fundamental issues of the day — educational, social, economic, and political. Our commitment to our mission is reflected in all aspects of our work. 
AAUW Values are:
Nonpartisan

Fact-based

Integrity


Inclusion & Intersectionality
Visit the National Website and the State website.
If you know that you will not be able to renew your membership for next year, please let Pat (apatriciashores@att.net) know, so you will not receive a reminder email or call from a membership committee member.