BALLWIN-CHESTERFIELD AWARDS SCHOLARSHIPS
TO LOCAL WOMEN
Click on the link to view a video from Maryville University recognizing the impact of the scholarships.
https://linkprotect.cudasvc.com/url?a=https%3a%2f%2fmaryville-reports.thankview.com%2fvideo%2f38946211476e9f6f1&c=E,1,4JTnt5ChT1xcK1RK7H4I1iSMNjZwtHCM_CcU1ceEO1oCT30dNwqVGhU9AhnRbsr8yXX3sc2HqxiDlMo06rld8YkGUlUw16O27bOdWv4yJr_LHIi6EqL2SQ,,&typo=1 
Our Scholarship program began in 1986.
Scholarships are made possible through the generosity of all who participate in our Dollars for Scholars programs.
Four scholarships of $750 each were awarded in the spring of 2021.
Two women at Maryville University, Janie Farmer and Andria Blair, and two at UMSL, Melissa Suthers and Anh Luong received funds to continue their STEM/medical studies.
The branch University Liaison chairs work with financial aid officers at the universities to review the branch's criteria for qualifying students:
**a female student who has been out of high school for at least ten years
**who carries a minimum GPA of 3.5,
**who is enrolled in six or more credit hours per semester,
**and who (preferably) is within a year or two of graduation.
To support the AAUW national goals, special consideration is given to women in STEM programs.  The universities are responsible for selecting the scholarship recipients based on these criteria.
How it Started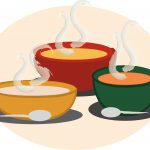 In May of 1986, Branch members came up with the slogan "Soup for Scholarships" and set a goal of $200 to establish the (then titled) Lafayette area branch's first local scholarship.  The sale of the bean soup mix was so successful that our goal was easily reached and exceeded.  A scholarship of $250 was granted to a mature woman student attending UMSL.
Today the Ballwin-Chesterfield branch still funds local scholarships for non-traditional students returning to college.  Currently our successful program, "Dollars for Scholars", raises funds through member-sponsored activities, both virtual and, when possible, in-person events.  Scholarship funds are also earned through sales of books/puzzles/CDs, DVDs, bean soup mixes, and Panera gift cards.  Traditionally, the fund recipients are invited to attend the Branch meeting in January to share their stories.  These admirable women tell us of the benefits of their AAUW scholarship and how it has helped them in their academic journey.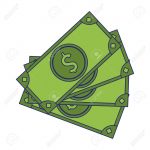 Susan Shriver and Lorna Anderson, University Liaison chairs