Gateway Human Trafficking (GHT) Event
"Now in existence for over five years, Gateway Human Trafficking (GHT), with initial support from an AAUW Ballwin-Chesterfield grant, continues to strive to expand its programs and offerings to the community. We hope that you will be able to take part in one or more of the many exciting events that we are offering this year and experience firsthand the pride we take in supporting our cause. We would like to invite you to support us by attending our first Annual Fundraising Dinner on Tuesday, September 24, 2019 from 6:00 pm to 8:30 pm in Whitmoor Country Club at 1100 Whitmoor Dr, Weldon Spring, MO 63304. Your generosity will make a difference in our community by allowing us to continue in our work." — Shima Rostami, GHT
Read the full text of Shima's letter to B-C members
Download a flyer
Download a registration form
Become a sponsor
---
Membership Dues For 2019-2020
The new AAUW year begins on July 1─current membership expires on June 30.
Willeyne Berger & Angela Janik, VPs-Membership
National membership dues are now $59

AAUW MO dues are $10

Ballwin-Chesterfield branch dues are $22

Total: $91
$56 of the National dues are tax deductible
Many thanks to all members who have already renewed for next year. To help you plan to renew.  See the following information from Finance Officer Pat Shores:

"The preferred method to renew is online. Go to AAUW.org, and type "renew my membership" in the Search window.  Be sure to indicate that you are renewing as a member of a branch!   An alternate method is to send your $91 check to Pat Shores. Write your check to AAUW; do not put B-C on the memo line."
If you know that you will not be able to renew your membership for next year, please let Pat (apatriciashores@att.net) know, so you will not receive a reminder email or call from a membership committee member.
---
Sponsor A Dollars-For-Scholars Event (DFS)
DFS events raise funds for scholarships, give members opportunities to meet in small groups for worthwhile experiences, and introduce AAUW to non-members.
Proceeds from DFS events support scholarships for local nontraditional women students.
---
Membership Application Forms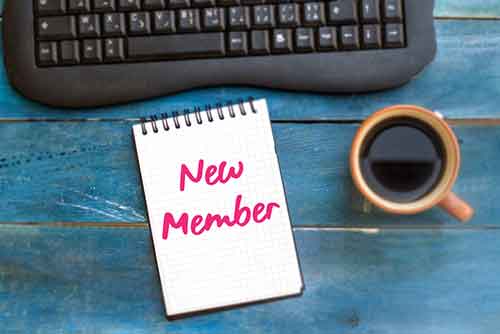 Invite a friend to join AAUW & the Ballwin-Chesterfield Branch! Click the button below:
---
Be A Volunteer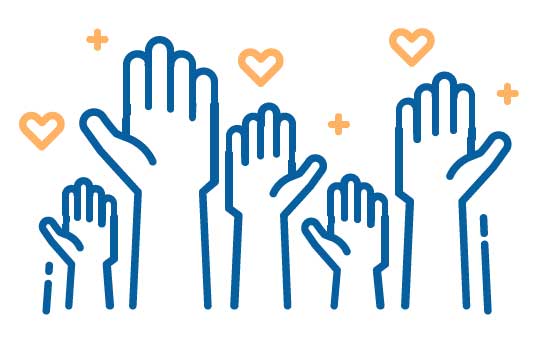 Volunteer for important branch activities!  You will feel gratified and your committee chairs will be ecstatic.
Download this Microsoft Word document to fill out and return via email to our presidents, Jean Elliott and Janet Horner.On this form, you'll find an extensive list of fun committees to join.
---
Contribute to the AAUW Fund
Judy Stagoski and Marian Bauer are the local directors of the AAUW Fund committee.
CLICK HERE to learn more about the AAUW fund.
CLICK HERE to make a donation to these funds online or to donate as a memorial or tribute to an honored person.